Description:
This Windows 10: New Developments has been designed deliberately designed to help you go through a regiment of training which will prepare you and teach you about all the features of Windows 10. This operating system is the culmination of all the good features of previous versions and it will go through a continuous revision and updates for the next upcoming years.
Windows 10 has been designed for multi-device platform operating system which incorporates cloud-based services and online helpline management. In this course, you will learn about the user experiences, use the settings app for your own modification and Cortana. Since many organizations are moving towards making a centralized cloud based services for their company, it is imperative for any employee to know how to use these applications on Windows 10.
Who is this Course for?
Windows 10: New Developments is perfect for anyone trying to learn potential professional skills.
As there is no experience and qualification required for this course, it is available for all students from any academic background.
Entry Requirement:
This course is available to all learners, of all academic backgrounds.
Learners should be aged 16 or over to undertake the qualification.
Good understanding of English language, numeracy and ICT are required to attend this course.
Assessment:
This course does not involve any MCQ exams. Students need to answer 3 assignment questions to complete the course, the answers will be in the form of written work in pdf or word. Students can write the answers in their own time. Each answer needs to be 200 words (1 Page). Once the answers are submitted, the tutor will check and assess the work.
Course Curriculum
What's New in Windows 10
What Makes Windows 10 Different?

00:14:00

Primary Feature Overview

00:14:00

Navigating and Using Windows 10
Navigating and Using Windows 10

00:40:00

Certificate and Transcript
Order Your Certificates or Transcripts

00:00:00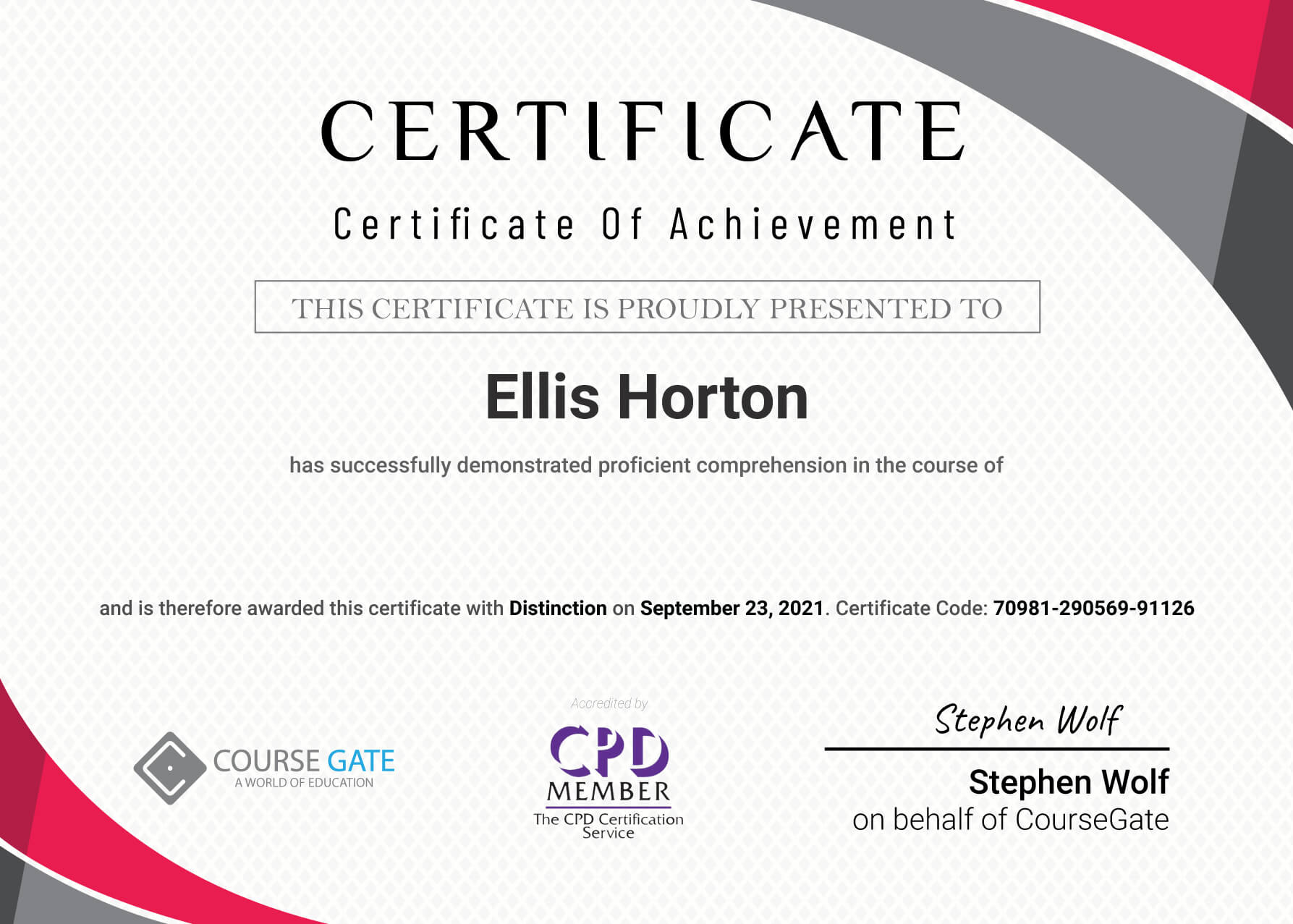 Windows 10: New Developments
Course Reviews
5 stars

0

4 stars

1

3 stars

0

2 stars

0

1 stars

0