OVERVIEW
There's nothing like riding a motorbike in top condition. The silent wheels. The seamless gear shifts. The smooth-running chain. But it takes a little love and maintenance to keep your ride in peak condition.
To make this course more accessible for you, we have designed it for both part-time and full-time students. This course is packed into bite-size modules for your convenience. You can study at your own pace.
This Motorbike Maintenance Course will give you the skills you need to get you and your motorbike out of trouble – and know when to call in the professionals! You will receive the confidence to tackle basic roadside repairs and check your bike to make sure it's safe before you ride.
The course covers- motorbike component guide, how to do a pre-ride safety check, how to change an inner tube (in double-quick time), cleaning and re-lubing your drivetrain to prevent wear and to enjoy a smoother ride, brake adjustment, gear adjustment, Q&A with the trainer. This course is ideal for people who want to know how to perform basic motorbike care and some simple repairs.
This Motorbike Maintenance Course is suitable for anyone aspiring to begin or already working in this field or simply want to learn in-depth about motorbike maintenance. You can add this qualification to your CV by downloading your certificate instantly without any cost after completing the course.
Motorbike Maintenance Course is suitable for anyone who want to gain extensive knowledge, potential experience and professional skills in the related field. This course is CPD accredited so you don't have to worry about the quality.
Our Motorbike Maintenance Course is open to all from all academic backgrounds and there is no specific requirements to attend this course. It is compatible and accessible from any device including Windows, Mac, Android, iOS, Tablets etc.
CPD Certificate from Course Gate 
At the successful completion of the course, you can obtain your CPD certificate from us. You can order the PDF certificate for £4.99 and the hard copy for £9.99. Also, you can order both PDF and hardcopy certificates for £12.99.
This course opens a new door for you to enter the relevant job market and also gives you the opportunity to acquire extensive knowledge along with required skills to become successful. You will be able to add our qualification to your CV/resume which will help you to stand out in the competitive job industry.
Sean Dunn
Recommending the course for motorbike technicians, or owners who want to take care of this own bike. The introductory units will introduce you with the fundamental concepts and theories and later on you will learn how to do bike repair and maintenance.
Shannon O'Donnell
Thanks to this course, now I know how to keep my bike in good shape. Highly recommended.
Course Curriculum
Motorbike Maintenance Course
Module – 01: Introduction to Motorbike Maintenance

00:09:00

Module – 02: Basics of Engine

00:09:00

Module – 03: Engine Cooling and Lubrication

00:14:00

Module – 04: Ignition

00:09:00

Module – 05: Suspension

00:09:00

Module – 06: Intake, Fuel, Clutch and Exhaust Systems

00:18:00

Module – 07: Electrical Maintenance

00:16:00

Module – 08 Wheels, Tires and Brakes Maintenance

00:00:00

Module – 09: Transmission, Frame and Steering

00:22:00

Module – 10: Cleaning, Setting Up and Storage

00:09:00

Module – 11: Troubleshooting

00:16:00

Mock Exam
Mock Exam – Motorbike Maintenance Course

00:20:00

Final Exam
Final Exam – Motorbike Maintenance Course

00:20:00

Certificate and Transcript
Order Your Certificates or Transcripts

00:00:00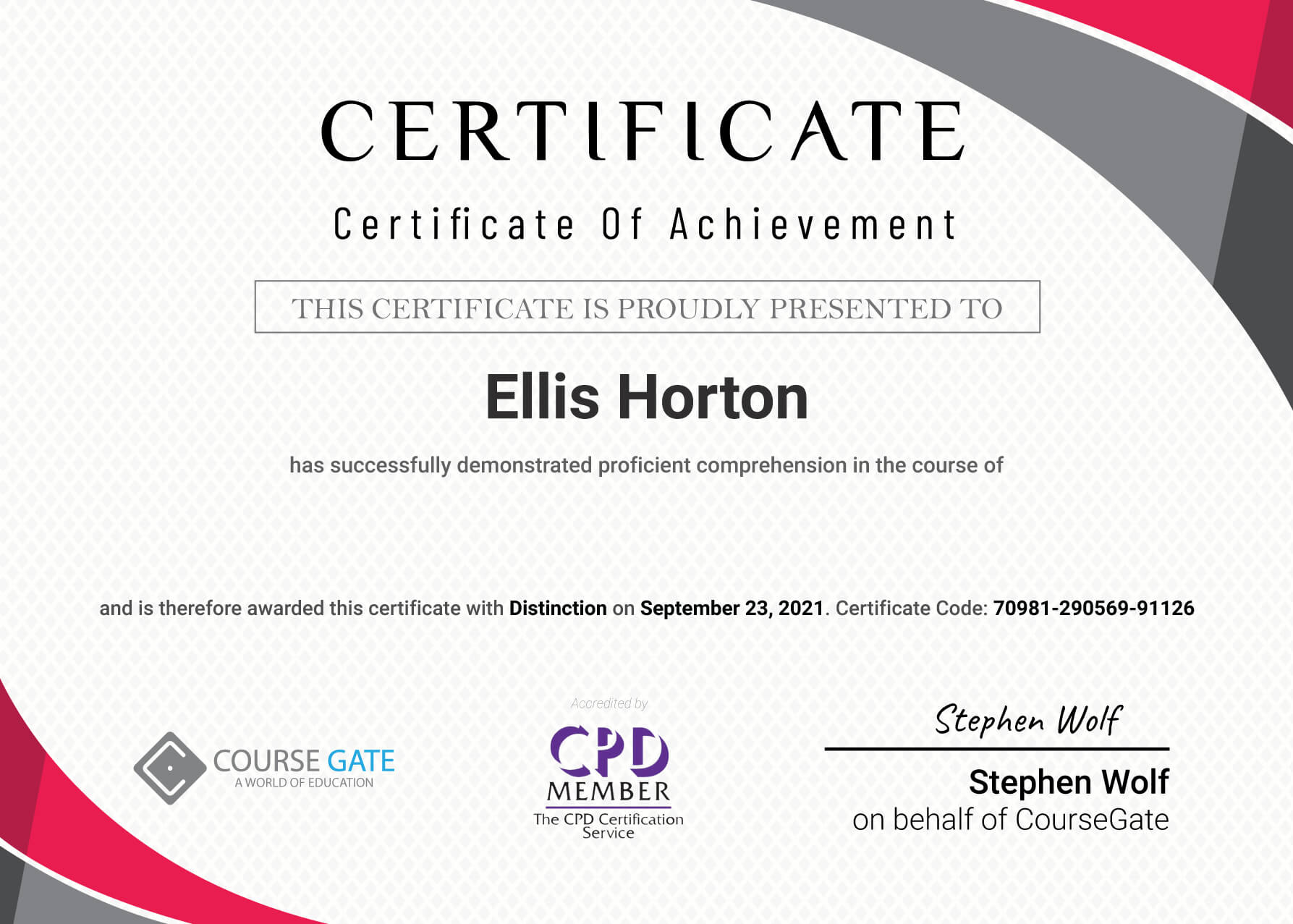 Motorbike Maintenance Course
Course Reviews
5 stars

8

4 stars

10

3 stars

1

2 stars

0

1 stars

0