Overview
Basic electricity can save you from many unpleasant consequences, like major electricity failure or life-threatening risks. The Basic Electricity Course is here to equip you with the fundamentals of electricity. It will provide you with adequate electrical skills to avoid all sorts of electrical issues.
The  Basic Electricity Course will start with basic electrical terms. You will be introduced to common electrical units used in formulas and equations. This course will provide you with the knowledge to understand electrical charge and voltage. The modules will also cover information regarding static and current electricity, magnets and their connection with electricity, electromagnetism, battery power principles etc.
The Basic Electricity course's expert trainers will ensure you understand all the essential factors of electricity and its functions. Enrol in this course to broaden your knowledge and skill about electricity. The course is also offering a CPD accredited certificate, which will add extra value to your resume.
Who is this Electricity Course for?
It is suitable for anyone who want to gain extensive knowledge, potential experience and professional skills in the related field. This course is CPD accredited so you don't have to worry about the quality.
Requirements
Our Electricity Course is open to all from all academic backgrounds and there is no specific requirements to attend this course. It is compatible and accessible from any device including Windows, Mac, Android, iOS, Tablets etc.
CPD Certificate from Course Gate 
At the successful completion of the course, you can obtain your CPD certificate from us. You can order the PDF certificate for £9 and the hard copy for £15. Also, you can order both PDF and hardcopy certificates for £22.
Career path
This course opens a new door for you to enter the relevant job market and also gives you the opportunity to acquire extensive knowledge along with required skills to become successful. You will be able to add our qualification to your CV/resume which will help you to stand out in the competitive job industry.
Course Curriculum
Basic Electricity Course
Basic Electrical Terms

00:15:00

The Wonder of Electricity

00:15:00

Energy Foundation

00:15:00

Joules

00:15:00

More on Electrical Generation and Transmission

00:15:00

Electrical Principles and Application Section

00:15:00

Common Electrical Units used in Formulas and Equations are

00:15:00

Static and Current Electricity

00:30:00

Magnets and Electricity

00:15:00

Electromagnets and Electromagnetism

00:15:00

Understanding the Electric Charge

00:15:00

Electric Current

01:00:00

What is Electric Power?

01:00:00

Batteries Produce Electricity

00:15:00

Water and Electrical Principles are Very Similar

01:00:00

Electrical Theory

00:15:00

Understanding Voltage

00:15:00

Faraday's Law

00:15:00

Maxwell–Faraday Equation

00:15:00

Mock Exam
Mock Exam- Basic Electricity Course

00:20:00

Final Exam
Final Exam- Basic Electricity Course

00:20:00

Certificate and Transcript
Order Your Certificates or Transcripts

00:00:00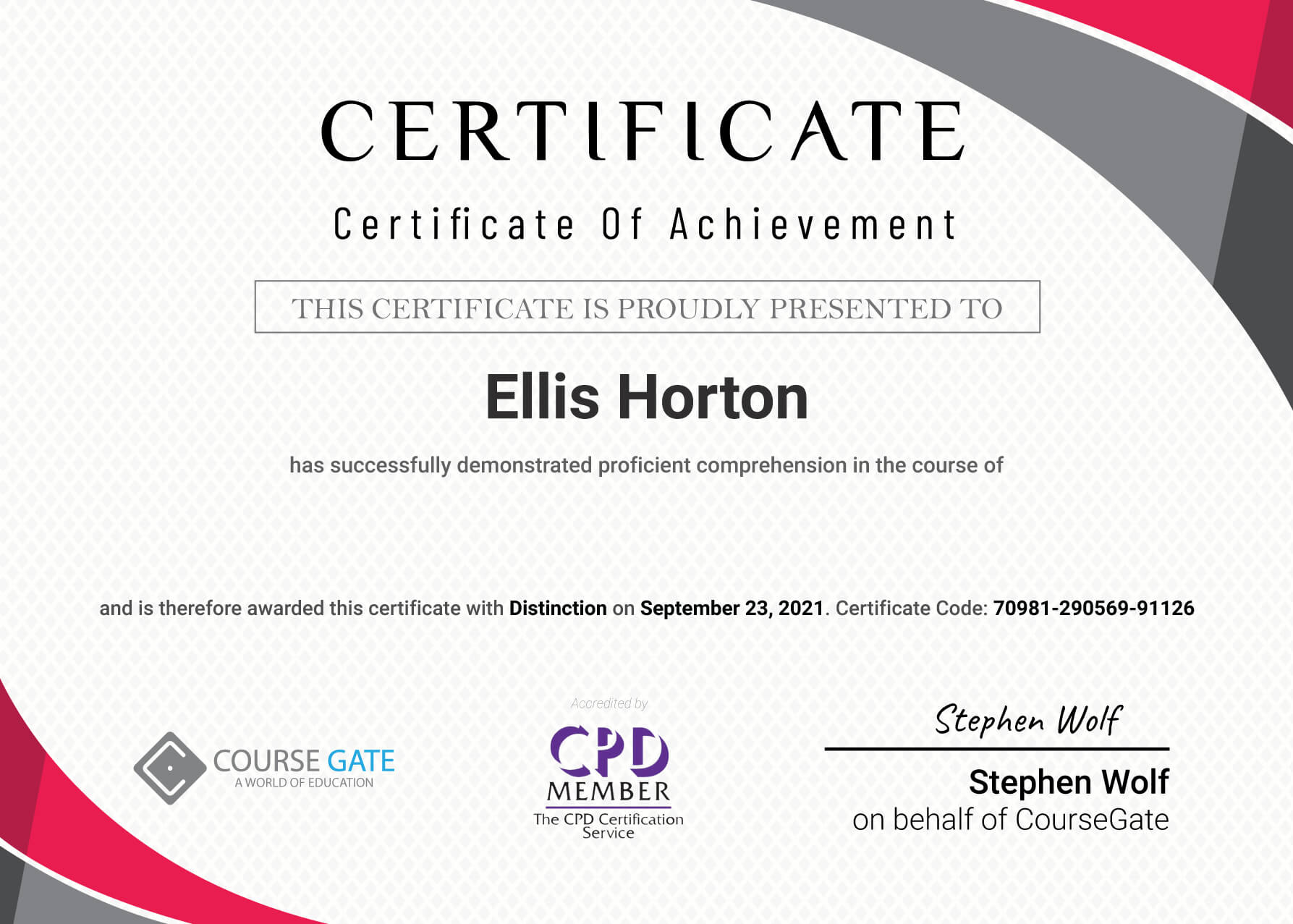 Course Reviews
5 stars

14

4 stars

2

3 stars

0

2 stars

0

1 stars

0