Overview
Unveil the secrets of a thriving Email Marketing campaign and discover the significant part of the marketing presentations!
This course focuses on improving your email marketing strategy, supporting you to develop your writing skills and create more powerful and productive campaigns.
With this course, you will learn the core skills of email marketing and successfully plan and implement email campaigns within your organisation. This comprehensive course also explains how email marketing works, and you will learn how to develop and use your email marketing list to expand your business presence online.
In addition to all of that, learn to write compelling emails to better your results through the use of best practice tools and techniques
Learning Outcomes:
Build your own email list from scratch and consolidate email campaigns into your marketing strategy.
Discover the insider information into writing persuasive emails.
Practice appropriate email formats for your campaign.
Be aware of the legal implications of email marketing and understand how email marketing works.
Target the most likely potential customers and learn to avoid spam filters and comply with can-spam legislation.
Collect and use data effectively and determine why email marketing is essential for any online business.
Explore all the essential components for a successful marketing campaign.
Certification:
After successfully completing the course, you will be able to obtain the certificates. You can claim a PDF certificate for free-of-charge. There is an additional fee to obtain a hardcopy certificate which is £9.
Who is this course for?
Email Marketing – Complete Guide for Beginners is suitable for anyone who want to gain extensive knowledge, potential experience and professional skills in the related field.
Requirements
Our Email Marketing – Complete Guide for Beginners is open to all from all academic backgrounds and there is no specific requirements to attend this course. It is compatible and accessible from any device including Windows, Mac, Android, iOS, Tablets etc.
CPD Certificate from Course Gate 
At the successful completion of the course, you can obtain your CPD certificate from us. You can order the PDF certificate for £9 and the hard copy for £15. Also, you can order both PDF and hardcopy certificates for £22.
Career path
This course opens a new door for you to enter the relevant job market and also gives you the opportunity to acquire extensive knowledge along with required skills to become successful. You will be able to add our qualification to your CV/resume which will help you to stand out in the competitive job industry.
Course Curriculum
Introduction To The Course
Introduction

00:01:00

Online Marketing - An Overview
AIDA Marketing – Understanding The Buyers Journey

00:07:00

Email Marketing – Grasping The Concept

00:08:00

Building Your Email List
Email Marketing Software – Choosing Your Email Marketing Provider

00:06:00

Building Your Email Marketing List

00:06:00

Different Ways To Get An Email Sign Up

00:08:00

Asking For The Email

00:05:00

The Magic Of PDF's

00:09:00

Using Your Email List
An Email List Is For Selling Stuff – Right?

00:08:00

Email Marketing Styles

00:06:00

Email Copywriting
Email Writing Styles

00:08:00

Email Copywriting – Using AIDA

00:08:00

Email Spam Traps & Pitfalls

00:11:00

Email Analytics & Automation
Email Analytics – What To Measure

00:10:00

Email Automations – Understanding Their Usage

00:04:00

Maintaining Your Email List Using Surveys
Surveys – How To Use Them To Improve Your List

00:13:00

Summary
Closing thoughts

00:01:00

Certificate and Transcript
Order Your Certificates or Transcripts

00:00:00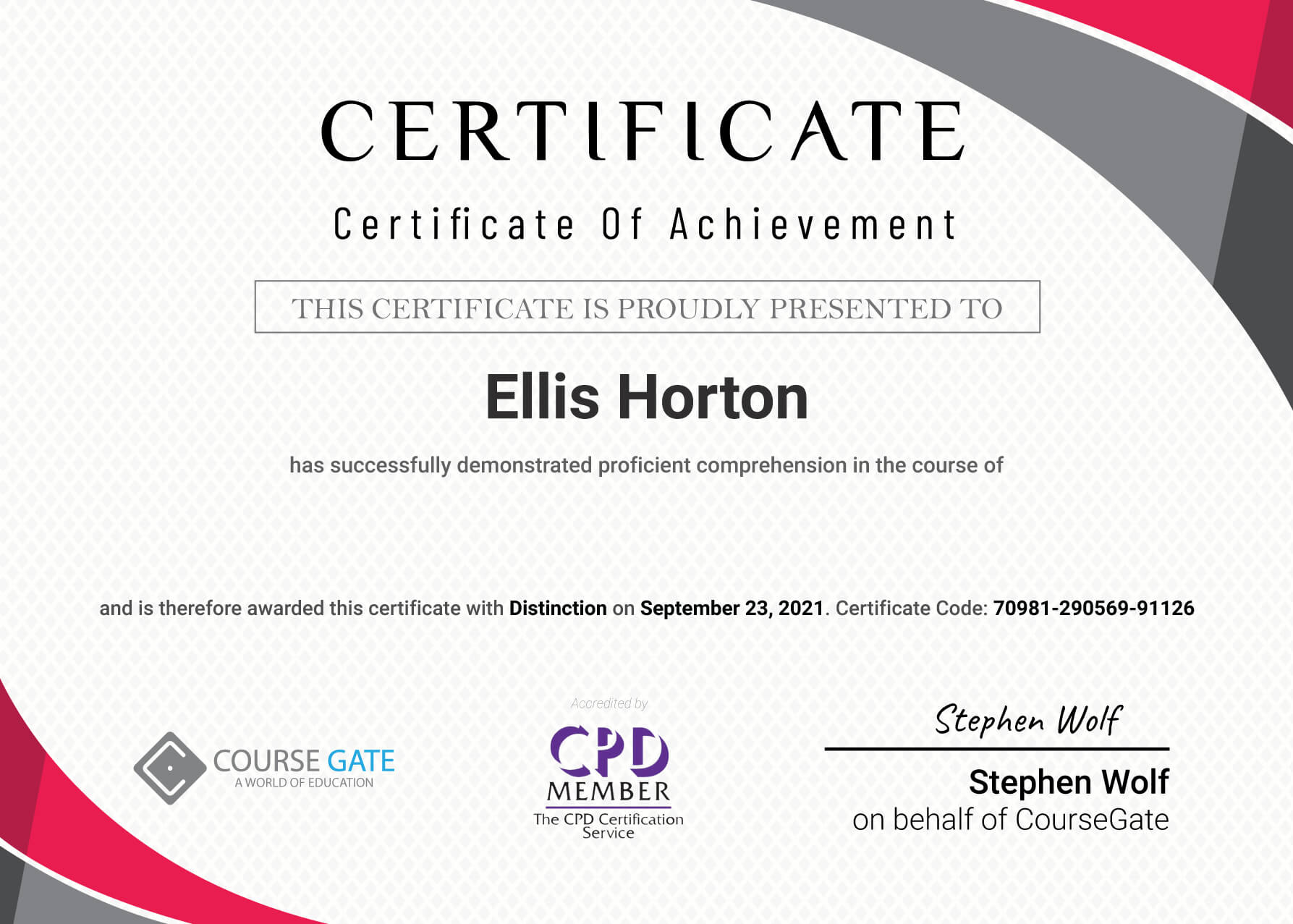 Email Marketing - Complete Guide for Beginners
Course Reviews
5 stars

0

4 stars

0

3 stars

0

2 stars

0

1 stars

0
No Reviews found for this course.