Description
The English Pronunciation Training will enable you to speak English more confidently. This course will focus on helping you develop speech clarity and listening comprehension. You will develop the knowledge and skills needed to be understood by native speakers and the ability to follow spoken language. You will be helped to develop a clear, engaging English accent by learning how to recognize the differences between your mother tongue and the standard English accent.
At the end of the course, you will gain the ability to identify and produce English key sounds as well as its basic rhythm, stress and intonation patterns in context
Who is this course for?
English Pronunciation Training is suitable for anyone who wants to gain extensive knowledge, potential experience and professional skills in the related field. This course is CPD accredited so you don't have to worry about the quality.
Requirements
Our English Pronunciation Training is open to all from all academic backgrounds and there are no specific requirements to attend this course. It is compatible and accessible from any device including Windows, Mac, Android, iOS, Tablets etc.
CPD Certificate from Course Gate
At the successful completion of the course, you can obtain your CPD certificate from us. You can order the PDF certificate for £9 and the hard copy for £15. Also, you can order both PDF and hardcopy certificates for £22.
Career path
This course opens a new door for you to enter the relevant job market and also gives you the opportunity to acquire extensive knowledge along with required skills to become successful. You will be able to add our qualification to your CV/resume which will help you to stand out in the competitive job industry.
Course Curriculum
Introduction
Find out all about this course in less than five minutes

00:05:00

Learn English- Introduction

00:05:00

Learn English- Idioms

00:10:00

Learn English- Phrasal Verbs

00:15:00

Learn English- Collocation

00:11:00

Learn English- Vocabulary

00:06:00

Learn English- Pronunciation, Phonetics and Sounds

00:12:00

Learn English- Pronunciation – Listen

00:10:00

Learn English- Pronunciation – Your mouth

00:06:00

Learn English- Pronunciation – Your tongue

00:06:00

Learn English- Pronunciation – Stress and Sounds

00:08:00

Learn English- Practice

00:13:00

Certificate and Transcript
Order Your Certificates or Transcripts

00:00:00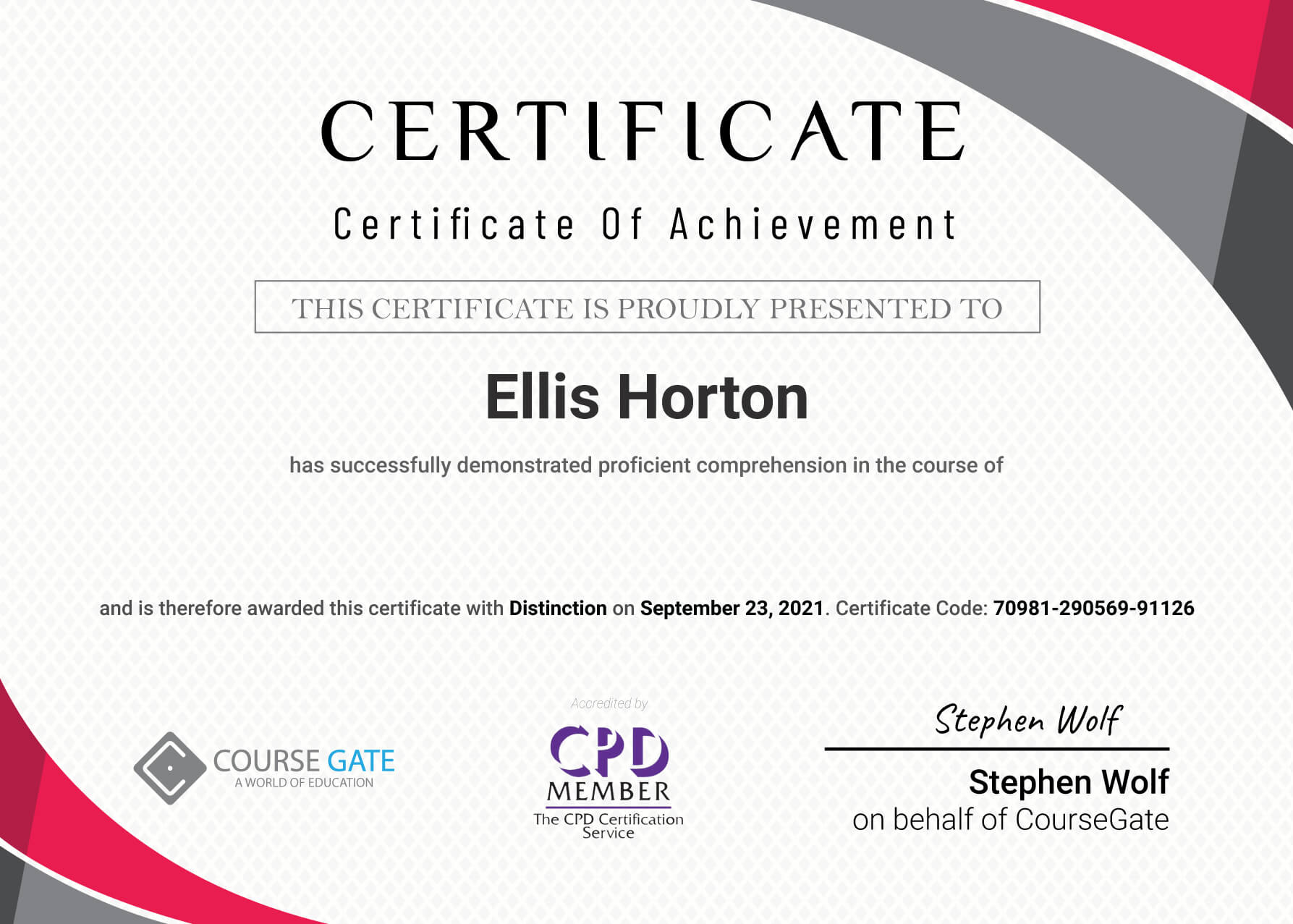 English Pronunciation Training
Course Reviews
5 stars

0

4 stars

0

3 stars

0

2 stars

0

1 stars

0
No Reviews found for this course.