Overview:
Retargeting helps to promote brand awareness and sales. It involves reconnecting with the website visitors and persuading them to take action. This Retargeting Ads – The Complete Guide course will explain the steps to run a successful retargeting campaign. 
This Retargeting Ads – The Complete Guide course will provide you with valuable insights into remarketing and retargeting and their objectives. You'll learn the techniques to create intelligent retargeting and remarketing strategies for better advertising. Furthermore, you'll know how to use Google Analytics to develop your audience segments and build your remarketing audiences in a Google Analytics account. You'll also learn to configure your remarketing campaigns and make your retargeting audience with Google Adwords.
Please note: Our Retargeting Ads – The Complete Guide course only gives you the theoretical knowledge to excel in this field. This course doesn't entitle you to practise as a professional in this specific field.
Learning Objectives
Know the difference between retargeting and remarketing

Understand how retargeting works

Learn the remarketing strategies to re-engage your prior customers 

Gain an excellent understanding of Google Analytics Tag

Understand the benefits of using Google Tag manager

Know how to use Google Analytics to develop and build your audience segments

Explore the process of remarketing with Google Analytics

Understand how Google ads audience manager works
Who is this Course for?
This Retargeting Ads – The Complete Guide course is ideal for aspiring professionals who wish to gain the relevant skills and knowledge to fast track their careers. It is for those who have little or no knowledge of retargeting ads or those who are new to the field and want to test their skills and knowledge. There are no entry requirements for this course. However, an eye for detail and a creative mind is essential.
Entry Requirement
This course is available to all learners of all academic backgrounds.

A good understanding of the English language, numeracy, and ICT are required to attend this course.
CPD Certificate from Course Gate 
At the successful completion of the course, you can obtain your CPD certificate from us. You can order the PDF certificate for £4.99 and the hard copy for £9.99. Also, you can order both PDF and hardcopy certificates for £12.99.
Career Path
On successfully completing the Retargeting Ads – The Complete Guide course, learners can progress to a more advanced program from our course list. Career opportunities in this field include freelancing or working in-house, within a range of professional settings, with the opportunity to earn a high salary. Related professions in this industry include:
Paid Media Manager

PPC Manager

Digital Marketing Assistant
Course Curriculum
Module 01: Welcome and Introduction
Welcome to the retargeting ad masterclass (plus a sneak preview) … Don't Skip!

00:07:00

What is remarketing and retargeting? Defining our objectives and purpose

00:17:00

Module 02: The Digital Advertising Ecosystem: Understanding How Retargeting Works
The Digital Advertising Ecosystem

00:08:00

Understanding Ad Exchanges And How They Work

00:20:00

What Remarketing Looks Like On The Inside

00:10:00

Module 03: Developing Your Remarketing and Retargeting Strategies
Audiences and Segments: The Foundation Of Your Remarketing Strategy

00:07:00

Understanding Intent Signals and Visitor Engagement

00:12:00

Behavioural Characteristics – The Composition Of Your Segments

00:15:00

Combining Characteristics – Infinite Possibilities!

00:07:00

Characteristics That Matter To You … Your First Assignment

00:02:00

Module 04: Planning Your Retargeting Campaigns Like A Pro
Funnel Based Segmentation – Funnel Mapping

00:10:00

Funnel Based Segmentation – Using The Funnel To Develop Your Lists

00:14:00

Using Your Website To Plan Your Remarketing Lists

00:19:00

Mapping Your Ad Groups Using Your Lists and Values (Part 1)

00:13:00

Mapping Your Ad Groups Using Your Lists and Values (Part 2)

00:14:00

Module 05: Using Google Analytics To Develop and Build Your Audience Segments
Introduction To The Google Analytics Tag

00:05:00

Logging In To Google Analytics Account & Retrieving Your Analytics Tracking Tag

00:04:00

Adding Your Google Analytics Tag To Your Website And Verifying That It's Working

00:13:00

Module 06: Tips, Tricks & Shortcuts Using Google Tag Manager as Your Tag Management System
The Benefits Of Using Google Tag Manager

00:10:00

Signing Into Your Google Tag Manager Account

00:08:00

Adding Your Basic Google Analytics Tag Through Google Tag Manager

00:11:00

Setting Up Custom Button and Link Click Tracking In Google Tag Manager

00:20:00

Adding Page-Level Scroll Depth Tracking In Google Tag Manager

00:15:00

Adding Custom User Engagement Timers In Google Tag Manager

00:13:00

Adding Google Adwords Conversion Tracking Through Google Tag Manager

00:10:00

Setting Up Your Google AdWords Remarketing Tag Using Google Tag Manager

00:10:00

Module 07: Building Your Remarketing Audiences In Your Google Analytics Account
Linking Your Google AdWords and Google Analytics Accounts

00:10:00

Introduction To The Google Analytics Audience Builder

00:17:00

Building Remarketing Audiences In Google Analytics Based On URL Attributes

00:18:00

Developing Remarketing Audiences Using Your AdWords Campaigns and AdWords Data

00:22:00

Setting Up Sequences In The Google Analytics Audience Builder Using AdWords Campaigns Final

00:05:00

Setting Up Goal-Based Remarketing Audiences In Google Analytics

00:14:00

Setting Up Event-Based Audiences Using The Google Analytics Display Builder

00:17:00

Importing Remarketing Audiences From The Google Analytics Solutions Gallery

00:11:00

Data Drilldown- Using Affinity Categories To Enhance Your Remarketing Campaigns

00:19:00

Data Drilldown – Using In-Market Segments To Enhance Your Remarketing Audiences

00:12:00

Module 08: Introduction To Configuring Your Remarketing Campaigns In Google AdWords
How Google Analytics and AdWords Talk To Each Other

00:09:00

Importing Google Analytics Goals into AdWords For Conversion Tracking

00:06:00

Viewing and Analysing Google Analytics Remarketing Audiences in Google AdWords

00:14:00

Module 09: Using The Google AdWords Audience Builder To Build Your Retargeting Audiences
Introduction To Building Retargeting Ads Lists In Google AdWords

00:05:00

Building and Configuring New Retargeting ads lists inside Google AdWords

00:10:00

Using Custom Combinations To Effectively Sculpt Your Retargeting Ads Traffic

00:11:00

Certificate and Transcript
Order Your Certificates or Transcripts

00:00:00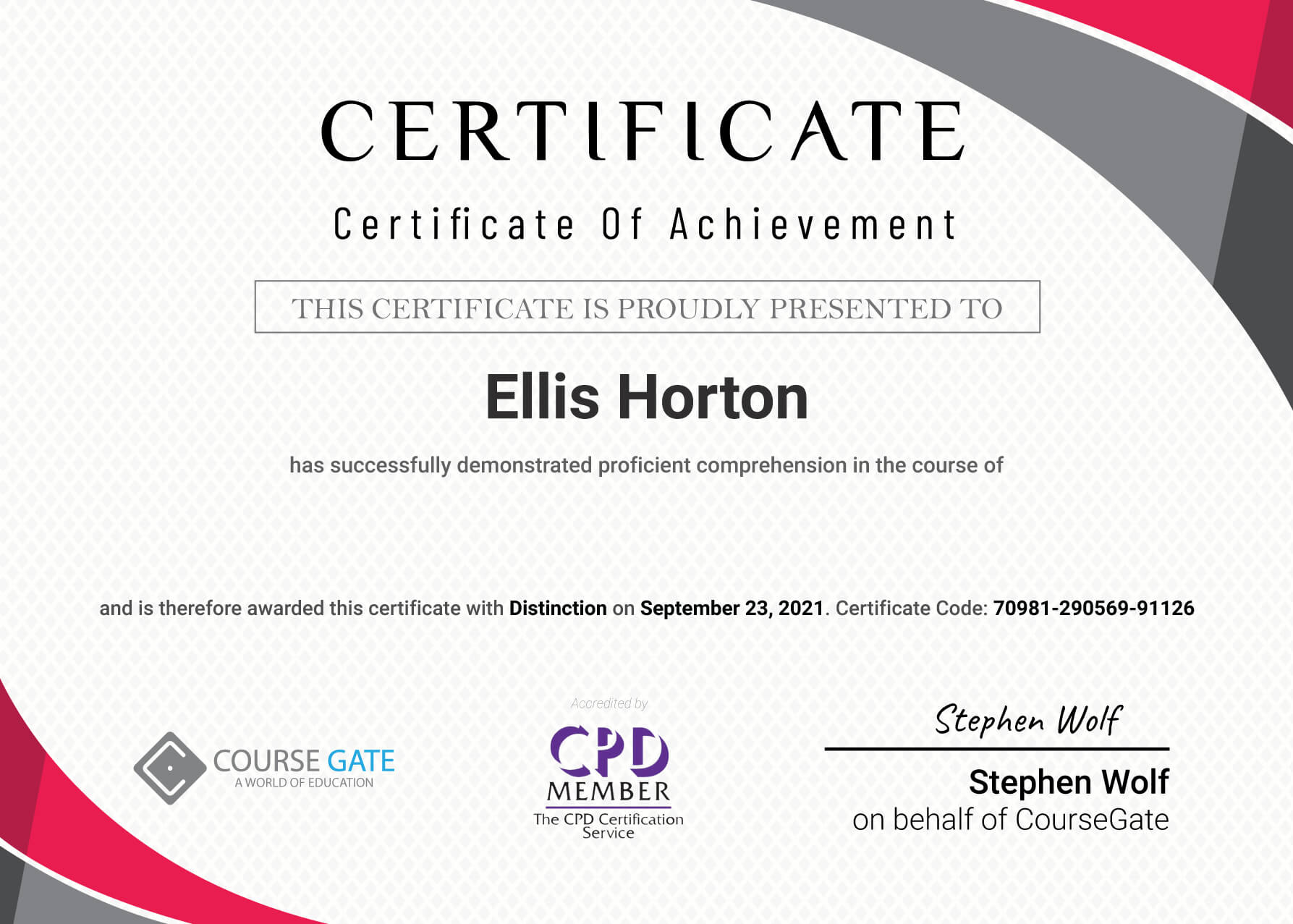 Retargeting Ads - The Complete Guide