Overwiew
Youth Work Certificate Level 2 is suitable for anyone aspiring to or already working in this field or simply want to learn deeper into youth Work Certificate Level 2. You will be able to add this qualification to your CV by downloading your certificate instantly without any cost.
To make this course more accessible for you, we have designed it for both part-time and full-time students. This course is packed into a bite-size module for your convenience. You can study at your own pace or become accredited within hours!
If you require support, our experienced tutors are always available to help you throughout the comprehensive syllabus of this course and answer all your queries through email.
The youth are the strength of a nation who ensure the bright future of a country. They need proper guidance, assistance, and care to become confident in order to bring the utmost success for their individual as well as a country's growth. If you want to play a pioneering role to assist the youth, the ultimate Youth Work Certificate Level 2 course is more suitable for you. Take a look and learn all the important aspects of your quest.
The course teaches you how to build a relationship with them. Besides, it teaches you how to communicate, understand, and guide them exponentially. It also enables you to promote equality, ensure the best opportunity, and utilize their merit as a reflective practitioner.
Overall, the course makes you confident to deal with the future of a nation with a sound bite.
Who is this Youth Work Certificate course for?
Youth Work Certificate Level 2 is suitable for anyone who wants to gain extensive knowledge, potential experience, and professional skills in the related field. This course is CPD accredited so you don't have to worry about the quality.
Requirements
Our Youth Work Certificate Level 2 is open to all from all academic backgrounds and there are no specific requirements to attend this course. It is compatible and accessible from any device including Windows, Mac, Android, iOS, Tablets etc.
CPD Certificate from Course Gate 
At the successful completion of the course, you can obtain your CPD certificate from us. You can order the PDF certificate for £9 and the hard copy for £15. Also, you can order both PDF and hardcopy certificates for £22.
Career path
This course opens a new door for you to enter the relevant job market and also gives you the opportunity to acquire extensive knowledge along with required skills to become successful. You will be able to add our qualification to your CV/resume which will help you to stand out in the competitive job industry.
Course Curriculum
Certificate In Youth Work
Introduction to Youth Work

00:05:00

Understanding Youth Work

00:10:00

Ethical Conduct and Principles in Youth Work

00:10:00

Societal Influence on Youth

00:10:00

Influence of Media on Youth

00:05:00

The National Youth Agency (Nya)

00:10:00

The EU on Youth Work

00:05:00

Career as a Youth Worker

00:05:00

Dealing with Stress

00:05:00

Mock Exam
Mock Exam – Youth Work Certificate Level 2

00:20:00

Final Exam
Final Exam – Youth Work Certificate Level 2

00:20:00

Certificate and Transcript
Order Your Certificates or Transcripts

00:00:00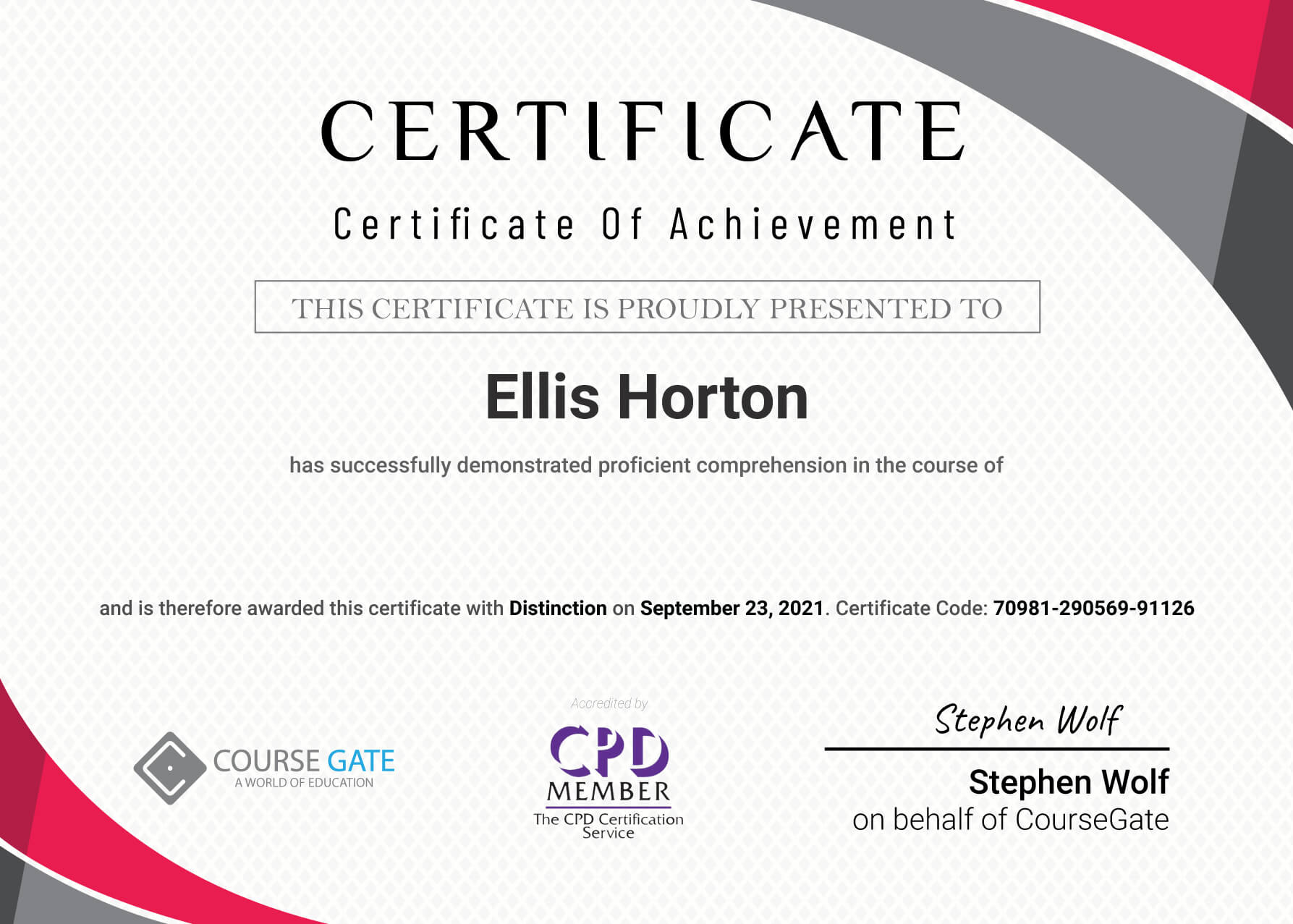 Youth Work Certificate Level 2
Course Reviews
5 stars

5

4 stars

3

3 stars

0

2 stars

0

1 stars

1