Description
Are you looking for knowing the reducing process of your stress by using aromatic pants extract and essentials oils? Do you want to get the core concepts and risk-free guidelines in regards to using aromatherapy and essential oils? You may have a look at our Aromatherapy and Essential Oils for Beginners course.
We designed our Aromatherapy and Essential Oils for Beginners course in such an effective way that will assist you to know the salient features of aromatherapy. Providing knowledge on various types of aromatherapy products, the course will guide you to know how to use these safely. The course will also narrate to you the pros and cons exemplifying the reasons why we incorporate it in the recipes. It brings the ides into light the method how it decreases stress by proper using of it.  
Who is this Course for?
Aromatherapy and Essential Oils for Beginners is perfect for anyone trying to learn potential professional skills.
As there is no experience and qualification required for this course, it is available for all students from any academic background.
Entry Requirement:
This course is available to all learners, of all academic backgrounds.
Learners should be aged 16 or over to undertake the qualification.
Good understanding of English language, numeracy and ICT are required to attend this course.
CPD Certificate from Course Gate
At the successful completion of the course, you can obtain your CPD certificate from us. You can order the PDF certificate for £9 and the hard copy for £15. Also, you can order both PDF and hardcopy certificates for £22.
Assessment:
This course does not involve any MCQ exams. Students need to answer 2 assignment questions to complete the course, the answers will be in the form of written work in pdf or word. Students can write the answers in their own time. Each answer needs to be 200 words (1 Page). Once the answers are submitted, the tutor will check and assess the work.
Course Curriculum
Introduction
Introduction

00:02:00

What is Aromatherapy
What is aromatherapy

00:03:00

Definitions of Essential Oils

00:03:00

Vegetable or Carrier Oils

00:02:00

Use Methods

00:03:00

Safety Guidelines

00:03:00

Recipes
Aromatherapy Massage Oils

00:03:00

Diffuser Blends

00:03:00

Bath Salts

00:03:00

Aromatherapy Mists

00:03:00

Cosmetics

00:06:00

Certificate and Transcript
Order Your Certificates or Transcripts

00:00:00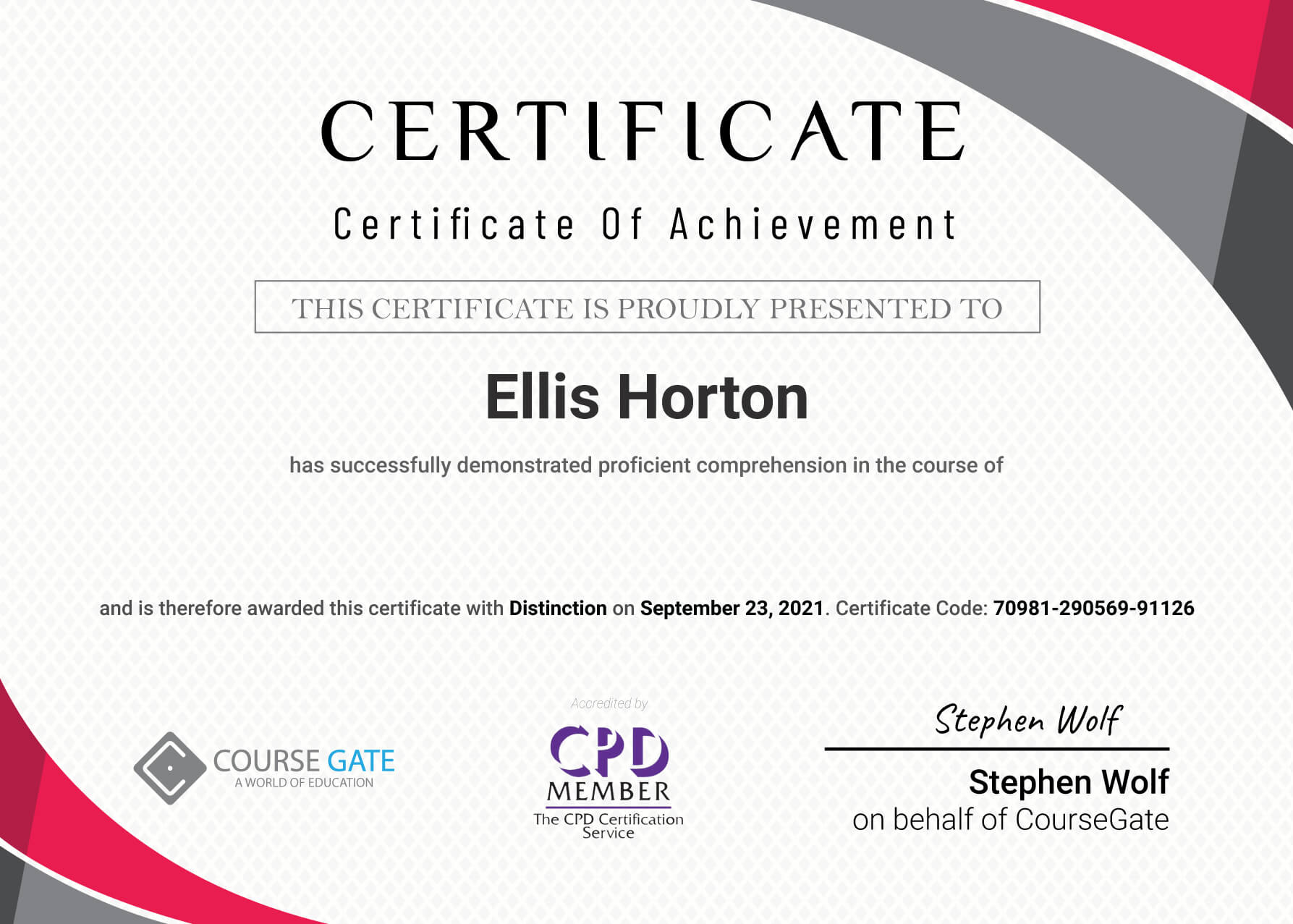 Aromatherapy and Essential Oils for Beginners
Course Reviews
5 stars

0

4 stars

0

3 stars

0

2 stars

1

1 stars

0