Overview
Everyone enjoys bicycling. However, some bicycle issues can occur in the middle of the road and ruin your experience. That's why this Bicycle Maintenance Diploma course will teach you how to fix, diagnose, and repair common bicycle problems with a few handy tools!
In this Bicycle Maintenance Diploma course, you'll learn how to make routine repairs and basic adjustments on bicycles. You'll start the course with a thorough understanding of the bicycle components. Then, our in-depth training will teach you how to fix a flat tire, adjust bicycle brakes and gears, and repair a broken chain. The course will also introduce you to the must-have tools for bicycle maintenance. Our expert training will enhance your ability to ensure the bicycles are in smooth running condition at all times. The in-demand skills you gain from our training will help you kickstart your career in bicycle maintenance.
Please Note: This course only gives you the theoretical knowledge to succeed in this industry. Our Bicycle Maintenance Course doesn't entitle you to practise as a professional in this specific sector.
This Bicycle Maintenance Diploma course is ideal for aspiring professionals who wish to gain the relevant skills and knowledge to fast track their careers. It is for those who have little or no knowledge of bicycle maintenance or those who are new to the field and want to test their skills and knowledge. There are no entry requirements for this course. However, an eye for detail and a creative mind is essential.
There are no prerequisites to enroll in this course. Anyone can take the course if he has interest in bicycle maintenance and repairing.
Educational background would not be a problem in this case. If you have a laptop or desktop computer that would be handy but it is possible to continue with an android mobile phone too. This course is compatible with any windows, mac or android devices.
CPD Certificate from Course Gate 
At the successful completion of the course, you can obtain your CPD certificate from us. You can order the PDF certificate for £4.99 and the hard copy for £9.99. Also, you can order both PDF and hardcopy certificates for £12.99.
On successfully completing the Bicycle Maintenance Diploma course, learners can progress to a more advanced program from our course list. Career opportunities in this field include freelancing or working in-house, within a range of professional settings, with the opportunity to earn a high salary. Related professions in this industry include:
Bicycle Technician

Bicycle Store Assistant

Bicycle Courier

Bicycle Mechanic
Course Curriculum
Module 01: Know Your Bike
Know Your Bike

00:12:00

Module 02: Must-Haves for Your Toolbox
Must-Haves for Your Toolbox

00:20:00

Module 03: Regular Bike Maintenance
Regular Bike Maintenance

00:26:00

Module 04: Tyre
Tyre

00:21:00

Module 05: The Wheels
The Wheels

00:18:00

Module 06: The Brakes
The Brakes

00:13:00

Module 07: The Saddle
The Saddle

00:09:00

Module 08: The Chain
The Chain

00:20:00

Module 09: The Steering System
The Steering System

00:12:00

Module 10: The Gears
The Gears

00:15:00

Module 11: Pedals and Drivetrain
Pedals and Drivetrain

00:19:00

Module 12: Suspension
Suspension

00:14:00

Certificate and Transcript
Order Your Certificates or Transcripts

00:00:00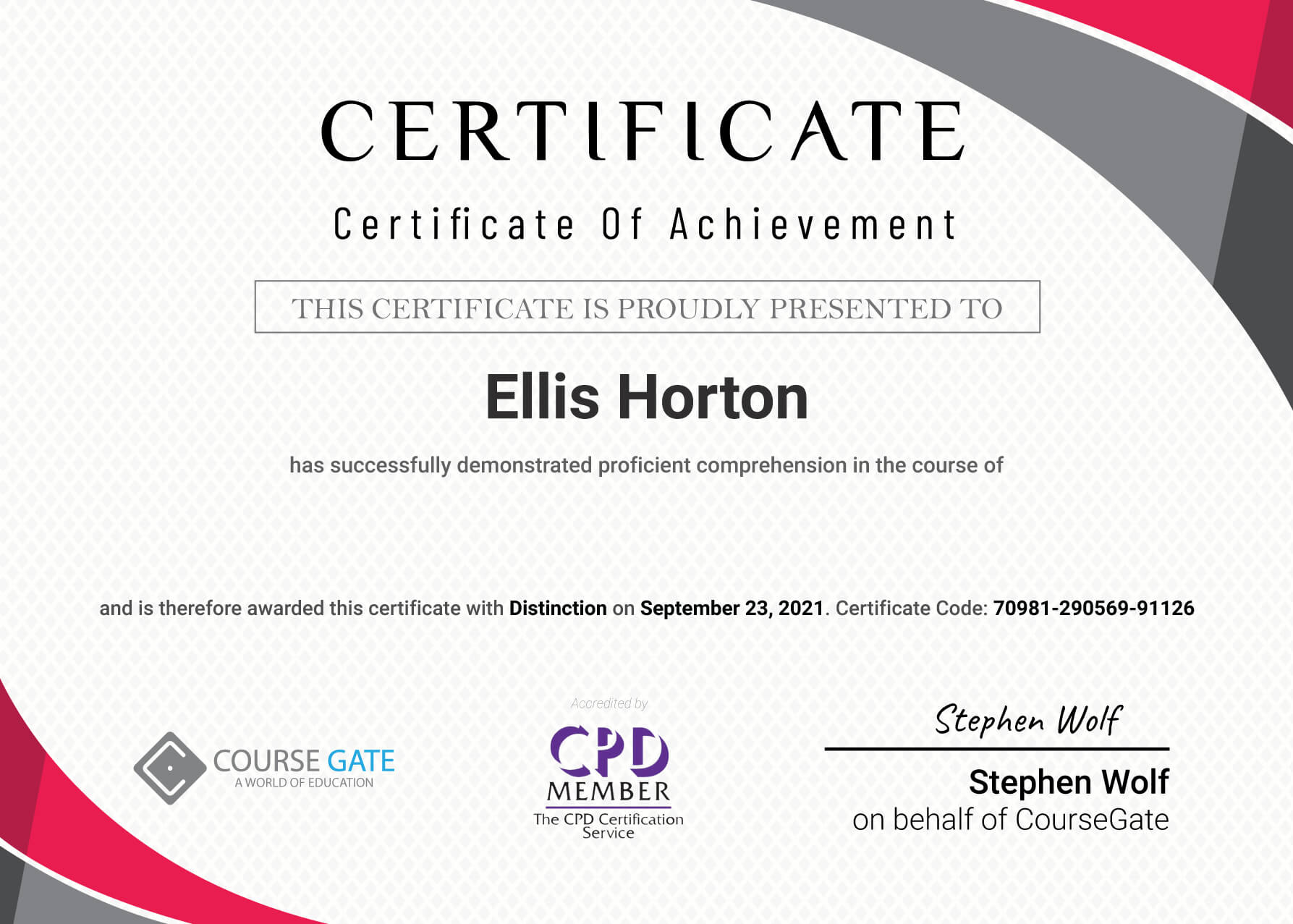 Bicycle Maintenance Diploma
Course Reviews
5 stars

0

4 stars

0

3 stars

0

2 stars

0

1 stars

0
No Reviews found for this course.