Overview
Sound cash management procedures guarantee your business is running at its optimal level, and if you haven't given thought to your business's cash management procedures, then you are in luck!
We have designed this Cash Flow Management and Forecasting course in which you will learn about the benefits of cash management, follows with forecasting, capital flow, capital flow planning and management, how to deal with the debt, improvements to the cash flow, different challenges concerning cash flow, managing personal cash flow, and so much more.
In addition to all of that, you will learn various practices that help in overcoming your debt and recover the cash flow situation. Lastly, you will learn more about forecasting sales and traffic to manage your flow.
Who is this course for?
Cash Flow Management and Forecasting is suitable for anyone who wants to gain extensive knowledge, potential experience and professional skills in the related field. This course is CPD accredited so you don't have to worry about the quality.
Requirements
Our Cash Flow Management and Forecasting is open to all from all academic backgrounds and there are no specific requirements to attend this course. It is compatible and accessible from any device including Windows, Mac, Android, iOS, Tablets etc.
CPD Certificate from Course Gate 
At the successful completion of the course, you can obtain your CPD certificate from us. You can order the PDF certificate for £9 and the hard copy for £15. Also, you can order both PDF and hardcopy certificates for £22.
Career path
This course opens a new door for you to enter the relevant job market and also gives you the opportunity to acquire extensive knowledge along with required skills to become successful. You will be able to add our qualification to your CV/resume which will help you to stand out in the competitive job industry.
Course Curriculum
Introduction to the course
Introduction

FREE

00:03:00

Forecasting
Forecasting

00:07:00

Cashflow Management
What is Cashflow?

00:05:00

Planning and Management

00:08:00

Planning Part 2

00:12:00

Where it can go Wrong

00:09:00

Personal Cashflow Analysis

00:05:00

Personal Cashflow Analysis my Numbers Story

00:06:00

Debt

00:10:00

Concluding lecture
Conclusion

00:04:00

Certificate and Transcript
Order Your Certificates or Transcripts

00:00:00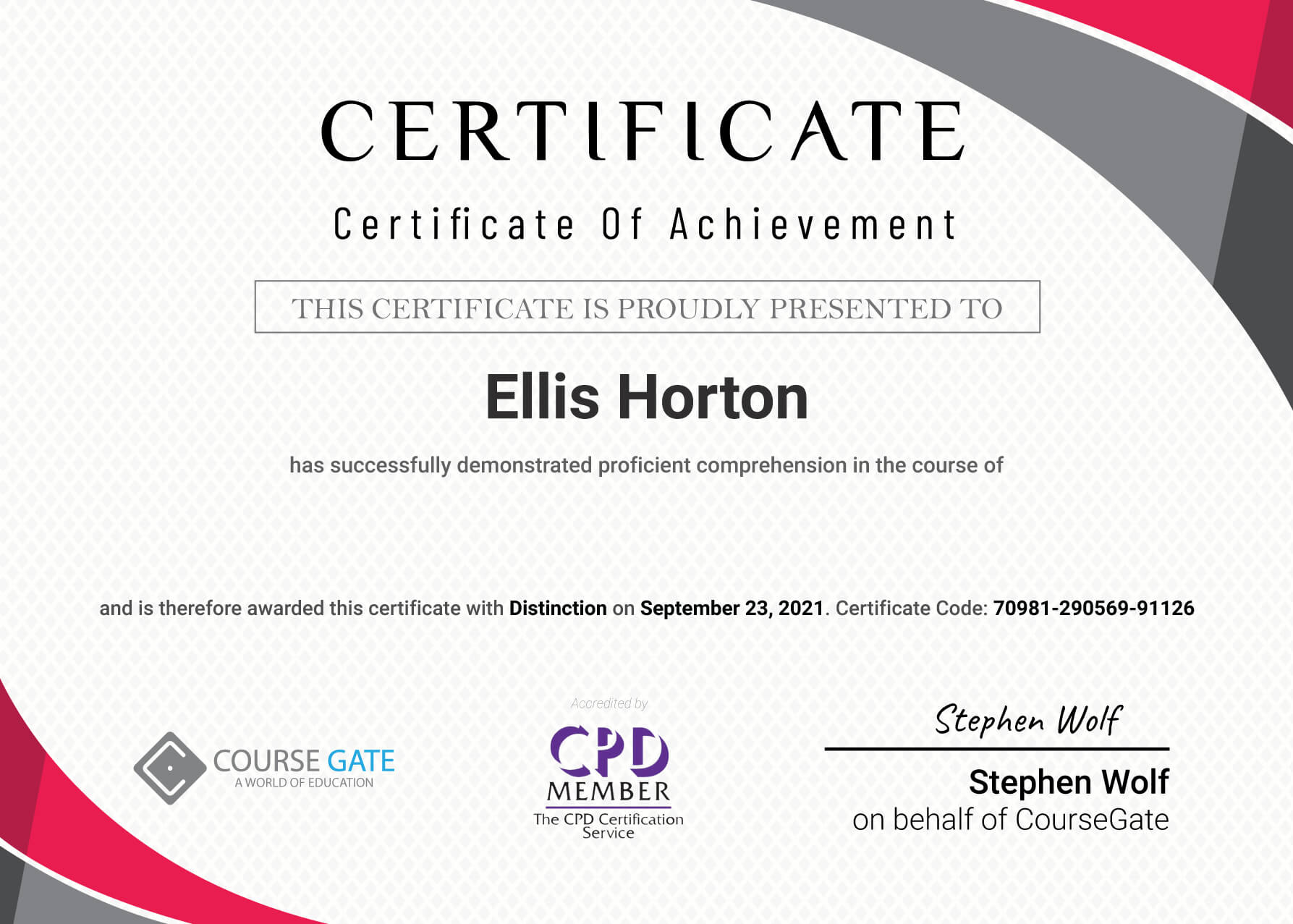 Cash Flow Management and Forecasting
Course Reviews
5 stars

0

4 stars

0

3 stars

0

2 stars

0

1 stars

0
No Reviews found for this course.