Description
The Certificate in Sterile Services Technician is designed to train individuals to receive and process supplies and equipment from operating rooms and nursing units throughout a hospital. Topics include decontamination, sterilization, and the preparation and assembling of surgical instruments for distribution. You will learn the methods of cleaning and sterilize the medical equipment. The Sterile Technician Certification course explains the process of cleaning and packaging, sterilizing, and quality management in sterilizing service. You will have a strong understanding of microbiology and infection control, the principles and practices of sterile processing and decontamination procedures.
Finally, you'll be prepared to clean, disinfect and distribute sterilized instrumentation and equipment to an emergency department, intensive care unit, the labour and delivery unit, operating room and other areas of healthcare facilities.
Who is this Sterile Technician Certification Course for?
Certificate in Sterile Services Technician is suitable for anyone who wants to gain extensive knowledge, potential experience and professional skills in the related field. This course is CPD accredited so you don't have to worry about the quality.
Requirements
Our Certificate in Sterile Services Technician is open to all from all academic backgrounds and there are no specific requirements to attend this course. It is compatible and accessible from any device including Windows, Mac, Android, iOS, Tablets etc.
CPD Certificate from Course Gate
At the successful completion of the course, you can obtain your CPD certificate from us. You can order the PDF certificate for £9 and the hard copy for £15. Also, you can order both PDF and hardcopy certificates for £22.
Career path
This course opens a new door for you to enter the relevant job market and also gives you the opportunity to acquire extensive knowledge along with required skills to become successful. You will be able to add our qualification to your CV/resume which will help you to stand out in the competitive job industry.
Course Curriculum
Module: 01
Introduction to Sterile Processing

00:15:00

Sterilization Packaging

00:45:00

 The Sterilization Process

00:30:00

 The Decontamination Process

00:30:00

Quality Assurance in Sterile Service

00:15:00

Module: 02
Basic Microbiology for Sterile Processing

01:01:00

Basic Anatomy for Sterile Processing Skeletal System

00:24:00

Regulatory Agencies for Sterile Processing

00:36:00

Cardiovascular system for the common man

00:34:00

Stainless Surgical Instruments

00:20:00

Low Temperature Sterilization Essentials

01:05:00

Steam sterilization, how it all works

01:29:00

Mechanical Washer / Thermal Disinfection Basics

00:20:00

Disinfection

00:42:00

CPD Basics of Cleaning

01:02:00

Tools for Cleaning Surgical Instruments

00:10:00

Decon Talk

00:03:00

Flex Scopes and Powered Instruments

00:06:00

Decontamination and Cleaning

00:10:00

Preparation and Packaging and Surgical Instruments

00:07:00

Flexible and Rigid Endoscopes

00:05:00

MGH Prep and Pack Pack Materials

00:05:00

Low Temperature Sterilization and Biological Indicator

00:05:00

MGH Peel Pack Station

00:02:00

Steam Sterilization Essentials

00:04:00

MGH Decon M echanical Washer

00:01:00

Sterile Storage

00:03:00

Inventory Management in Sterile Storage MGH

00:04:00

Certificate and Transcript
Order Your Certificates or Transcripts

00:00:00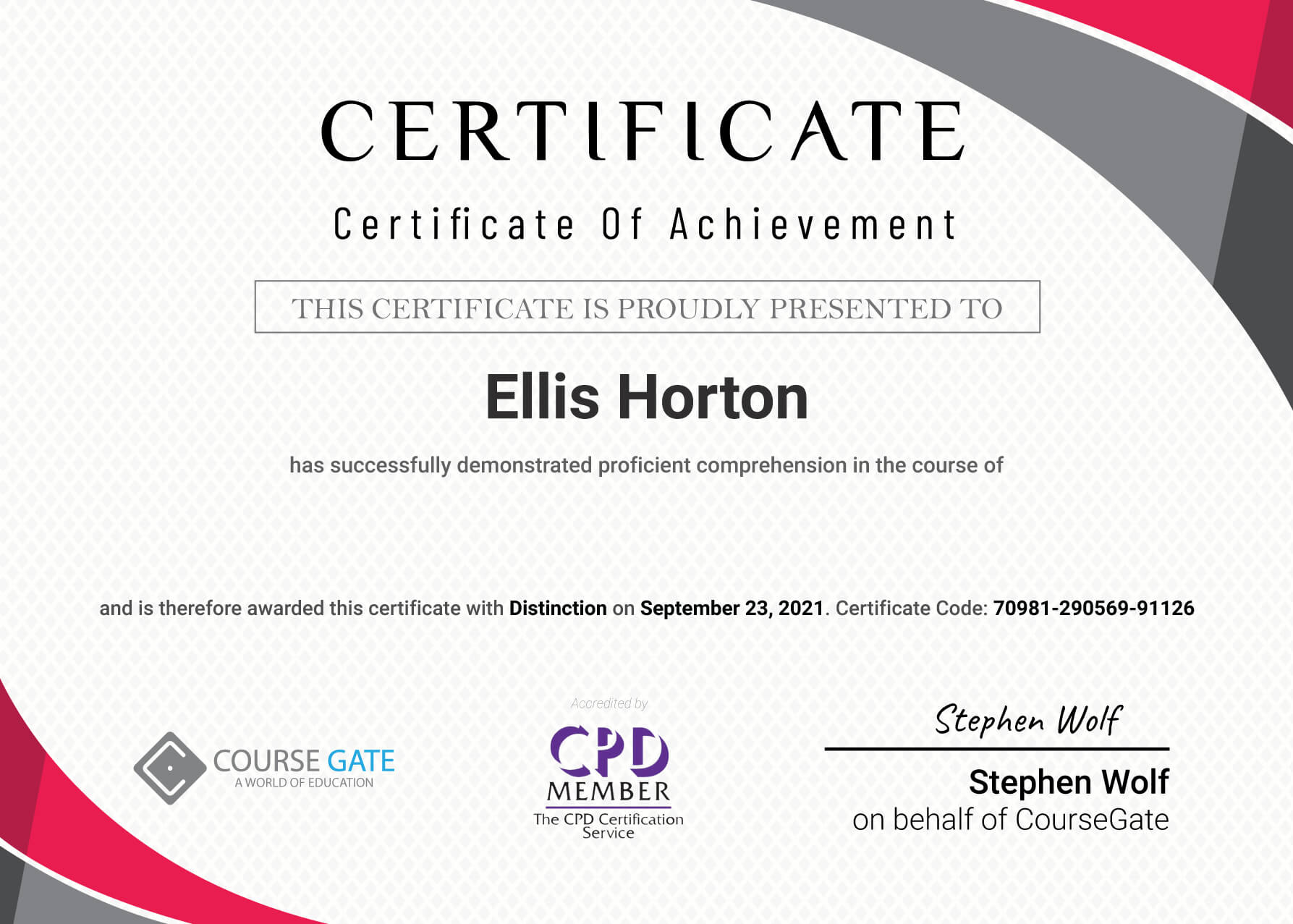 Certificate in Sterile Services Technician
Course Reviews
5 stars

2

4 stars

0

3 stars

0

2 stars

0

1 stars

0