Description
If you are new to studio photography and want to learn some of the latest lighting techniques used by professional studio photographers, then you are in the right place!
This course will help you to develop a personal style and confidence with technique and skills. With this course, you will go through step by step lessons and gain a broad introduction to creative photography and explore the basic rules of composition and style of lighting.
This comprehensive course covers everything that you should know from setting up a studio, know your camera, master the digital techniques, explore the background to different genres.
You will also discover the core principles of composition and understand different studio concepts and patterns, colour and black and white photography, etc.
Learning Outcomes:
Master camera skills and exposure control to create compelling portraits.
Gain a firm understanding of lighting techniques including studio lighting.
Learn about project development and get creative ideas.
Improve your knowledge of digital image manipulation and editing.
Determine the fundamental laws of composition.
Master the art of Portrait Photography, Visual Language Of Photography, and Studio Photography.
Learn the classic studio lighting techniques used In-Studio Photography.
Gain a brief history of photography
Get led by field experts and delve deeper into portrait photography.
Who is this Course for?
Creative Photography – Photography Composition & Portrait Photography Masterclass is perfect for anyone trying to learn potential professional skills.
As there is no experience and qualification required for this course, it is available for all students from any academic background.
Entry Requirement:
This course is available to all learners, of all academic backgrounds.

Learners should be aged 16 or over to undertake the qualification.

Good understanding of English language, numeracy and ICT are required to attend this course.
CPD Certificate from Course Gate 
At the successful completion of the course, you can obtain your CPD certificate from us. You can order the PDF certificate for £9 and the hard copy for £15. Also, you can order both PDF and hardcopy certificates for £22.
Career path
This course opens a new door for you to enter the relevant job market and also gives you the opportunity to acquire extensive knowledge along with required skills to become successful. You will be able to add our qualification to your CV/resume which will help you to stand out in the competitive job industry.
Course Curriculum
A Brief History of Photography
Is It Art

00:08:00

A Brief History Of Photography

00:06:00

The Great Debate

00:09:00

Activities

00:02:00

The Art Of Seeing
Introduction

00:01:00

The Ordered Universe

00:08:00

Beauty Detector

00:04:00

Let There Be Light

00:07:00

The Photographer's Playground

00:11:00

Activities

00:01:00

Seeing The Light
Introduction

00:01:00

Seeing The Light

00:05:00

Hard Light

00:09:00

Soft Light

00:09:00

Colour Temperature

00:03:00

Activities

00:01:00

Controlling The Light
Introduction

00:01:00

Working The Scene

00:02:00

Moving Your Feet

00:08:00

Moving Your Subject

00:07:00

Move Your Light

00:07:00

Activities

00:01:00

Capturing The Light
Introduction

00:01:00

Your Camera

00:18:00

The Three Levers

00:11:00

ISO

00:05:00

The Shutter

00:07:00

The Aperture

00:13:00

Activities

00:01:00

Processing The Light
Introduction

00:01:00

The Digital Darkroom

00:10:00

Lightroom Edit

00:10:00

Snapseed Edit

00:07:00

Activities

00:01:00

The Core Principles Of Composition
Introduction

00:01:00

The Language Of Composition

00:02:00

The Subject

00:08:00

The Environment

00:06:00

Leading The Eye

00:04:00

Evoking Emotion

00:05:00

Symmetry

00:06:00

Activities

00:01:00

The Basic Rules Of Composition
Introduction

00:01:00

The Rule Of Thirds

00:09:00

Leading Lines

00:07:00

The Highest Point Of Contrast

00:13:00

Activities

00:01:00

Color Photography
Introduction

00:01:00

Adventures In Color

00:06:00

Hue, Saturation, Luminosity

00:03:00

The Color Wheel

00:12:00

Working With Color

00:10:00

Simple Color Edit

00:09:00

Activities

00:01:00

Black And White Photography
Introduction

00:01:00

Why Black And White

00:04:00

King Luminosity

00:04:00

A Zone System

00:05:00

Seeing In Black And White

00:06:00

A Simple Black And White Edit

00:07:00

Activities

00:01:00

Controlling The Frame
Introduction

00:01:00

In The Frame

00:14:00

Isolating The Subject

00:08:00

Negative Space

00:05:00

Framing Your Subject

00:07:00

Abstract And Geometric Composition
Introduction

00:01:00

Abstract Images

00:06:00

Seeing Like An Architect

00:06:00

Strong Visual Elements

00:09:00

Activities

00:01:00

Creative Portraiture
Introduction

00:01:00

The In Between Moments

00:05:00

The Eyes

00:08:00

Body Language And Gesture

00:12:00

Activities

00:01:00

Finding Yourself As A Photographer
Introduction To Finding Yourself As A Photographer

00:01:00

Creating An Image

00:07:00

Creating A Style

00:08:00

Creating A Series

00:02:00

Creating A Body Of Work

00:03:00

Sharing Your Work

00:06:00

Natural Light Portrait Photography
Introduction To Natural Light Portrait Photography

00:01:00

Finding Your Light

00:03:00

Hard Light And Soft Light – A Recap Of The Basics

00:05:00

Outside Soft Light

00:09:00

Inside Soft Light

00:08:00

Outside Hard Light

00:14:00

Inside Hard Light

00:08:00

Finding Your Background – Simple Backgrounds

00:04:00

Finding Your Background – Complex Backgrounds

00:06:00

Posing Your Subject – A Refresher

00:04:00

Projects For Natural Light Photography

00:01:00

Building A Home Based Portrait Studio On A Budget
Introduction To Home Based Photography Studio

00:01:00

Finding Your Studio Location

00:06:00

Camera Choices

00:05:00

Lens Choices

00:02:00

Equipment List

00:09:00

Additional Studio Equipment

00:05:00

Basic Studio Lighting Set Up

00:06:00

Finding Clients For Your Business

00:06:00

Recording Your Floor Plans

00:01:00

Dealing With The Public

00:03:00

Activities For Home Based Photography Studio

00:01:00

Classic Studio Portrait Photography
Introduction To Classic Studio Portrait Photography

00:01:00

Open Loop Lighting

00:05:00

Closed Loop Lighting

00:05:00

Butterfly Lighting

00:06:00

Split Lighting

00:06:00

Short Lighting

00:04:00

Broad Lighting

00:03:00

Rembrandt Lighting

00:07:00

Studio Backdrops

00:03:00

Preparing The Subject

00:06:00

Choosing The Facial Angle

00:07:00

Posing The Body

00:05:00

Body Poses And Posture

00:03:00

Body Poses – The Light Pose For Males

00:04:00

Body Poses – The Shadow Pose For Females

00:04:00

Group Shots – Basic Core Principles

00:03:00

Couples Shots – Basic Core Principles

00:10:00

Black And White Portrait Tips – A Refresher

00:01:00

Lens Choices In The Studio

00:01:00

Classic Studio Course Activities

00:01:00

Modern Studio Portrait Photography
Introduction to Modern Studio Portrait Photography

00:01:00

Studio Lighting Buying Tips

00:03:00

Strobe Modifers Explained

00:05:00

Standard One Light Techniques

00:09:00

Non Standard One Light Techniques

00:08:00

Two Light Techniques

00:07:00

Three Light Techniques

00:08:00

Four Light Techniques

00:08:00

Hollywood Lighting- Advanced Lighting

00:08:00

Modern Studio Photography Activities

00:01:00

Resources
Resources – Creative Photography – Photography Composition & Portrait Photography Masterclass

00:00:00

Certificate and Transcript
Order Your Certificates or Transcripts

00:00:00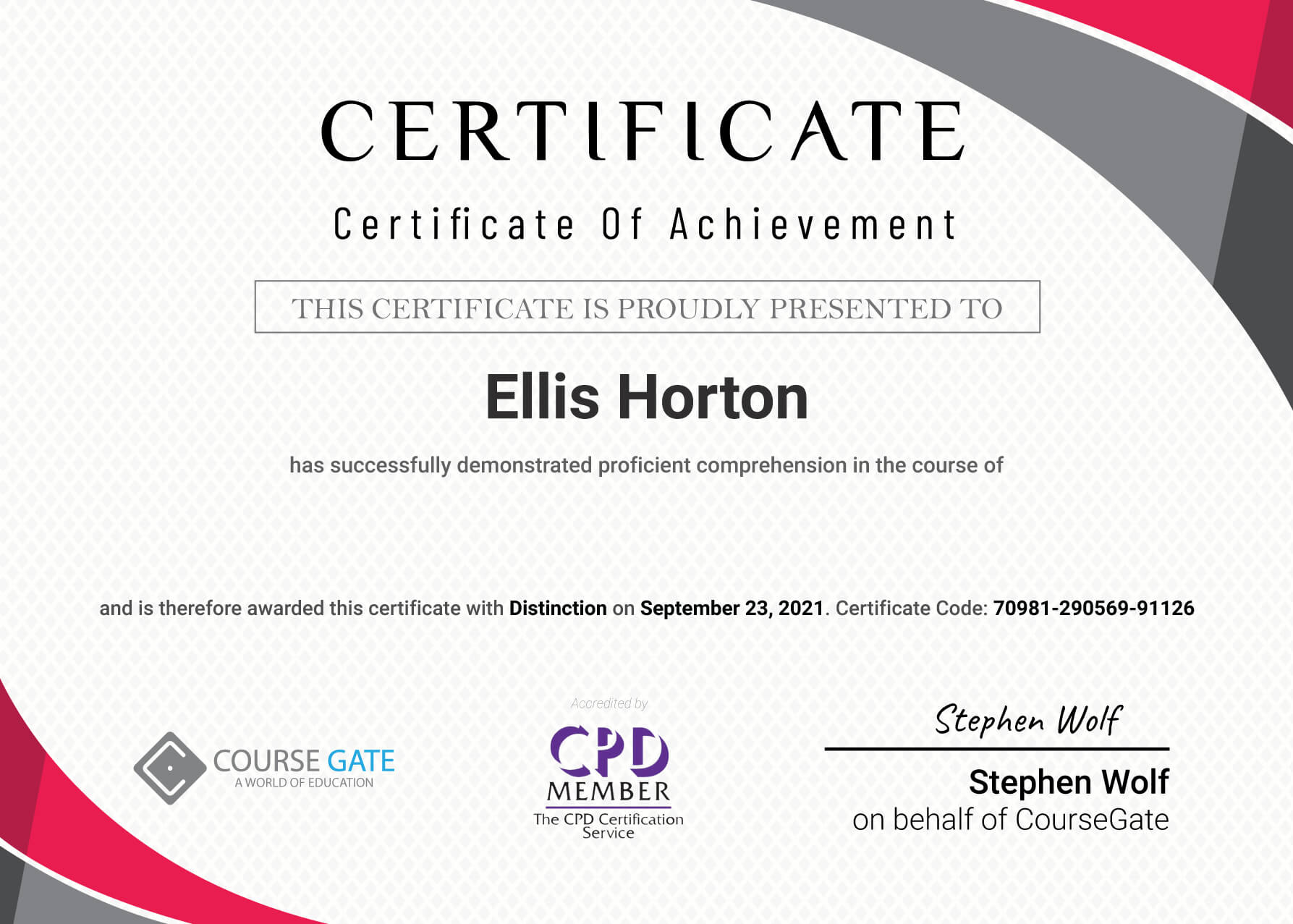 Creative Photography - Photography Composition & Portrait Photography Masterclass
Course Reviews
5 stars

2

4 stars

0

3 stars

0

2 stars

0

1 stars

0