Description:
Any organisation's main expenses are its labour, and that is why there is a need to find the perfect match in order to minimize costs. This part of the job falls under the Human Resource team of the given company, where the HR managers have to match skills against the job available. If these things interest you then you are in luck, as this Diploma in HR Assistant & Employment Law can teach you more on the subject.
The course is divided into two sections, one focusing on Human Resource Management and the other on employment laws. In the first section you will learn about how modern day human resource management works, recruiting, interviewing, retention and orientation. You will discover more about following up with new employees, health and safety, discrimination and much more. Next you look into employment law by learning about immigration, rights, termination, transfers and such.
The course covers multiple disciplines as you learn about management and UK employment law, which in turn could be extremely useful for you since you will stand out from the competition in your employer's eyes.
Your Learning Goals:
Gain a clear understanding of Human Resource Management

Learn the full process of HR planning, recruitment and selection

Get familiarised with the responsibilities of the HR department, employee motivation theories

Learn the basics of employment law

Get step-by-step guidance of performance appraisal

Kick-start your career as an HR & Employment Law

Develop your knowledge on the National Minimum Wage (NMW) and living wage

Get a clear understanding on remuneration policy and industrial relations

Learn all about immigration, termination and other issues
Who is the course for?
People who are interested in getting a job in the UK and need to learn about the laws

Professionals who want to expand their knowledge about human resource management

People who have an interest in knowing about human resource management
Entry Requirement:
This course is available to all learners, of all academic backgrounds.

Learners should be aged 16 or over to undertake the qualification.

Good understanding of English language, numeracy and ICT are required to attend this course.
CPD Certificate from Course Gate 
At the successful completion of the course, you can obtain your CPD certificate from us. You can order the PDF certificate for £4.99 and the hard copy for £9.99. Also, you can order both PDF and hardcopy certificates for £12.99.
Career path
This course opens a new door for you to enter the relevant job market and also gives you the opportunity to acquire extensive knowledge along with required skills to become successful. You will be able to add our qualification to your CV/resume which will help you to stand out in the competitive job industry.
Course Curriculum
Diploma in HR Assistant & Employment Law
HR Assistant
Introduction to Human Resources

00:20:00

Employee Recruitment and Selection Procedure

00:35:00

Employee Training and Development Process

00:24:00

Performance Appraisal Management

00:22:00

Employee Relations

00:19:00

Motivation and Counselling

00:22:00

Ensuring Health and Safety at the Workplace

00:19:00

Employee Termination

00:18:00

Employer Records and Statistics

00:17:00

Essential UK Employment Law

00:30:00

Employment Law
Basic of Employment Law

00:24:00

Legal Recruitment Process

00:43:00

Employment Contracts

00:25:00

Employee Handbook

00:23:00

Disciplinary Procedure

00:15:00

National Minimum Wage & National Living Wage

00:37:00

Parental Right, Sick Pay & Pension Scheme

00:43:00

Discrimination in the Workplace

00:39:00

Health & Safety at Work

00:19:00

Dismissal, Grievances and Employment Tribunals

00:36:00

Workplace Monitoring & Data Protection

00:15:00

Mock Exam
Mock Exam – Diploma in HR Assistant & Employment Law

00:20:00

Final Exam
Final Exam – Diploma in HR Assistant & Employment Law

00:20:00

Certificate and Transcript
Order Your Certificates or Transcripts

00:00:00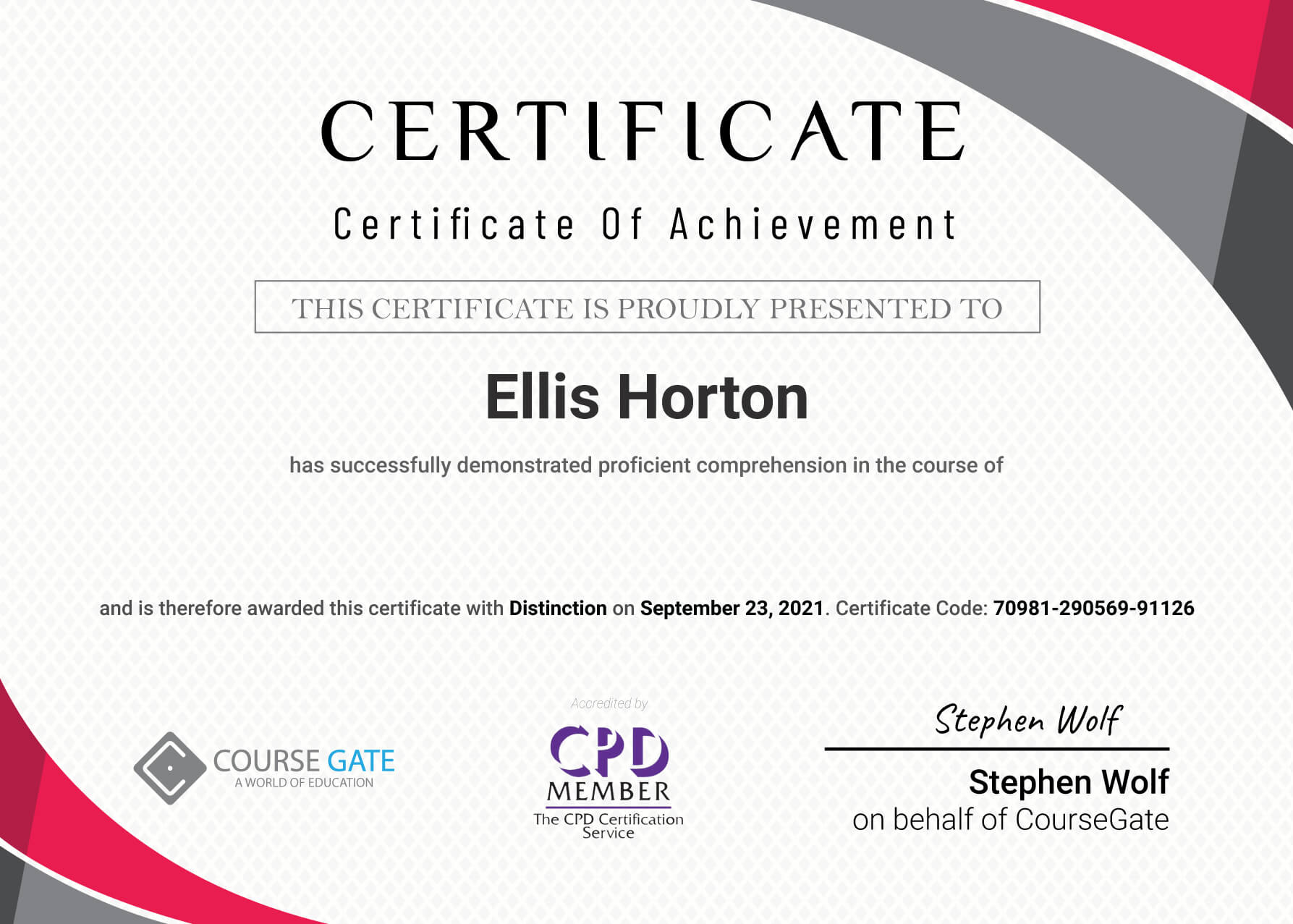 Diploma in HR Assistant & Employment Law
Course Reviews
5 stars

0

4 stars

0

3 stars

0

2 stars

0

1 stars

0
No Reviews found for this course.