Overview:
Take your driving skills to the next level with the Driving Instructor Course. This course is built for aspiring driving instructors who wish to provide quality service to their customers. In this course, you will learn the essentials of driving and understand the strategies to provide effective instructions.
The  Driving Instructor Course will teach you the roles and responsibilities of a driving instructor. From this resourceful course, you will understand the essentials of structured driving training. The modules will educate you on the process of ADI exams. In addition, you will learn valuable tips and tricks for driving smoothly. The course will also train you how to drive large vehicles. 
Through this  Driving Instructor Course, you will understand the strategies to deal with new customers. It will improve your communication skills and help you establish a flourishing career. Enrol today, and fast track your career.
Please note: Our Driving Instructor Course only gives you theoretical knowledge to excel in this field. This course doesn't entitle you to practise as a professional in this specific field.
Learning Objectives
Understand the role and responsibilities of a driving instructor 

Enrich your knowledge of structured driving training 

Learn the process of ADI exams 

Acquire the skills to become an excellent driver 

Know how to deal with new customers 

Improve your communication skills 

Develop the expertise to drive large vehicles 
Who is this Course for?
Whether you are a beginner or an existing practitioner, our CPD accredited Driving Instructor course is perfect for you to gain extensive knowledge about different aspects of the relevant industry to hone your skill further.
It is also great for working professionals who have acquired practical experience but require theoretical knowledge with a credential to support their skill, as we offer CPD accredited certification to boost up your resume and promotion prospects.
Entry Requirement
This course is available to all learners of all academic backgrounds.

A good understanding of the English language, numeracy and ICT are required to attend this course.
CPD Certificate from Course Gate
At the successful completion of the course, you can obtain your CPD certificate from us. You can order the PDF certificate for £4.99 and the hard copy for £9.99. Also, you can order both PDF and hardcopy certificates for £12.99.
Career path
On successful completion of the Driving Instructor Course, learners can progress to a more advanced program from our course list. Career opportunities in this field include freelancing or working in-house, within a range of professional settings, with the opportunity to earn a high salary. Related professions in this industry include:
Driving Instructor 

Truck Driving Instructor 

Driver 
Course Curriculum
Module 01: The Driving Instructor
The Driving Instructor

00:20:00

Module 02: Structured Driver Training
Structured Driver Training

00:29:00

Module 03: The ADI Exams
The ADI Exams

00:37:00

Module 04: Communication Skills and Dealing with a New Client
Communication Skills and Dealing with a New Client

00:26:00

Module 05: Learning to Drive
Learning to Drive

00:35:00

Module 06: Driving Large Vehicles
Driving Large Vehicles

00:35:00

Module 07: Assessment Items
Assessment Items

00:28:00

Module 08: Disabilities and Impairments
Disabilities and Impairments

00:34:00

Certificate and Transcript
Order Your Certificates or Transcripts

00:00:00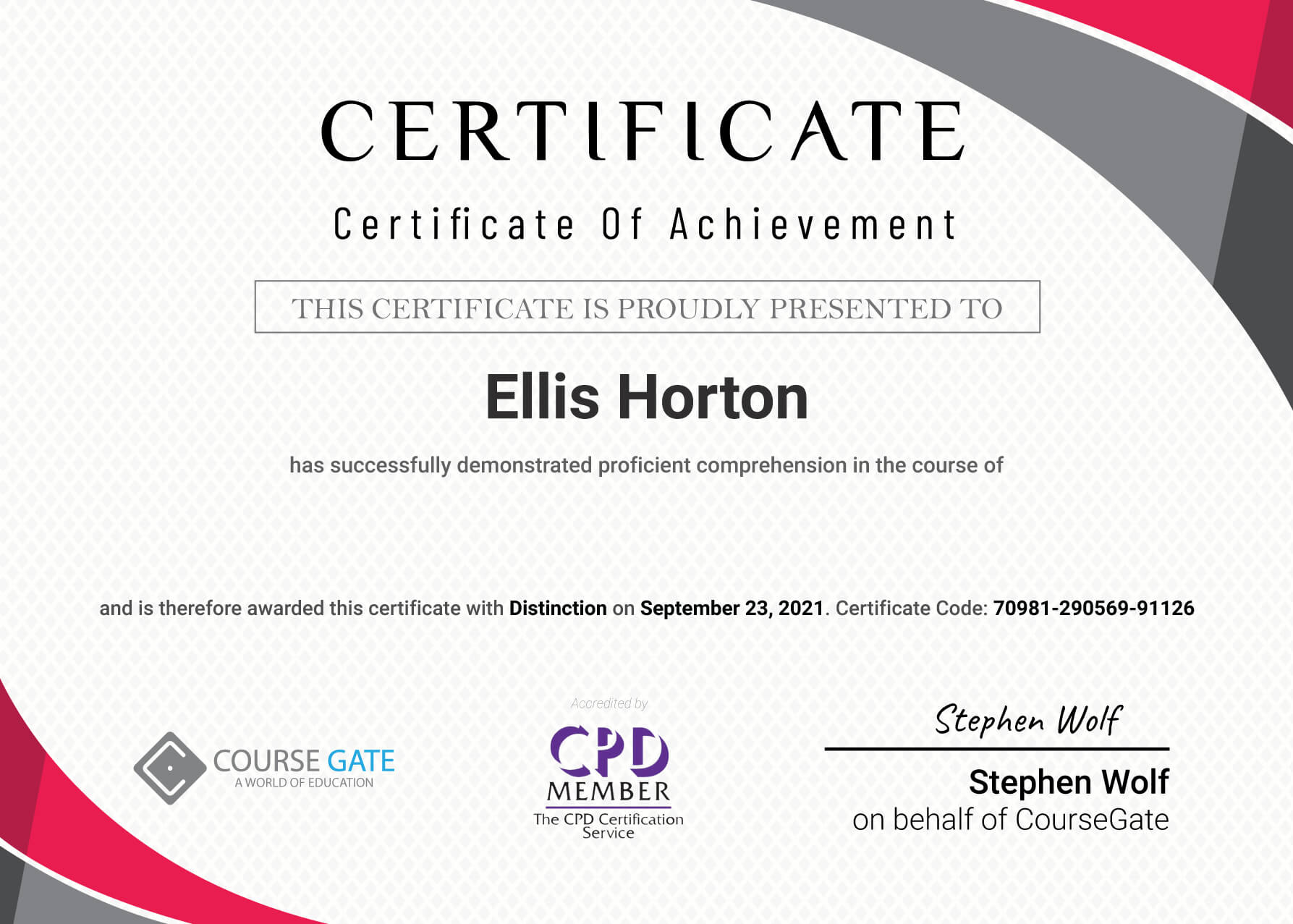 Driving Instructor Course