Overview:
Education is a foundation for a better future. To ensure the best education for students, you need to understand educational psychology and how this works. Learn the fundamentals of education psychology from Educational Psychology and Development course.
This Educational Psychology and Development course will teach you the basic principles of educational psychology, its application and different educational models. This course will give you a clear understanding of educational development.
Our Educational Psychology and Development course lessons were prepared by experts and feature interactive activities and assessments to ensure that all vital procedures and duties are taught promptly.
This Educational Psychology and Development course has been divided into several easy-to-digest, manageable sections that will help you grasp each concept– from the basic to advanced course components.
Please note: Our Educational Psychology and Development course only gives you the theoretical knowledge to excel in this field. This course doesn't entitle you to practise as a professional in this specific field.
Learning Objectives
Learn about the fundamental of educational psychology 

Be able to understand the purpose of different educational models

Familiarise with various educational models

Learn about the roles and responsibilities of a teaching professional

Be able to understand the students better

Communicate with your students properly

Learn about the effective methods to teach
Who is this Course for?
This Educational Psychology and Development is ideal for aspiring teachers who wish to gain the relevant skills and knowledge to fast track their careers. It is for those who have little or no knowledge of the principles of Educational Psychology or those who are new to the field and want to test their skills and knowledge. There are no entry requirements for this course; however, an eye for detail and a creative mind is essential.
Entry Requirement
This course is available to all learners of all academic backgrounds.

A good understanding of the English language, numeracy and ICT are required to attend this course.
CPD Certificate from Course Gate
At the successful completion of the course, you can obtain your CPD certificate from us. You can order the PDF certificate for £4.99 and the hard copy for £9.99. Also, you can order both PDF and hardcopy certificates for £12.99.
Career path
On successful completion of the Educational Psychology and Development course, learners can progress to a more advanced program from our course list. Career opportunities in this field include freelancing or working in-house, within a range of professional settings, with the opportunity to earn a high salary. Related professions in this industry include:
Teachers 

Teaching Assistants 

Administrative Officers 

SEN Teachers 

Tutors
Course Curriculum
Module 1: Educational Psychology: An Overview
Educational Psychology: An Overview

00:17:00

Module 2: Educational Psychology and its History
Educational Psychology and its History

00:29:00

Module 3: Behavioural Views of Learning
Behavioural Views of Learning

00:21:00

Module 4: Cognitive Development
Cognitive Development

00:29:00

Module 5: Social, Moral and Emotional Development
Social, Moral and Emotional Development

00:24:00

Module 6: Constructivism and Motivation
Constructivism and Motivation

00:23:00

Module 7: Dyslexia and Learning Difficulties
Dyslexia and Learning Difficulties

00:34:00

Module 8: Applying Educational Psychology to Teaching
Applying Educational Psychology to Teaching

00:27:00

Module 9: Effective Instruction and Technology in Education
Effective Instruction and Technology in Education

00:23:00

Module 10: Opportunities and Careers in Educational Psychology
Opportunities and Careers in Educational Psychology

00:14:00

Certificate and Transcript
Order Your Certificates or Transcripts

00:00:00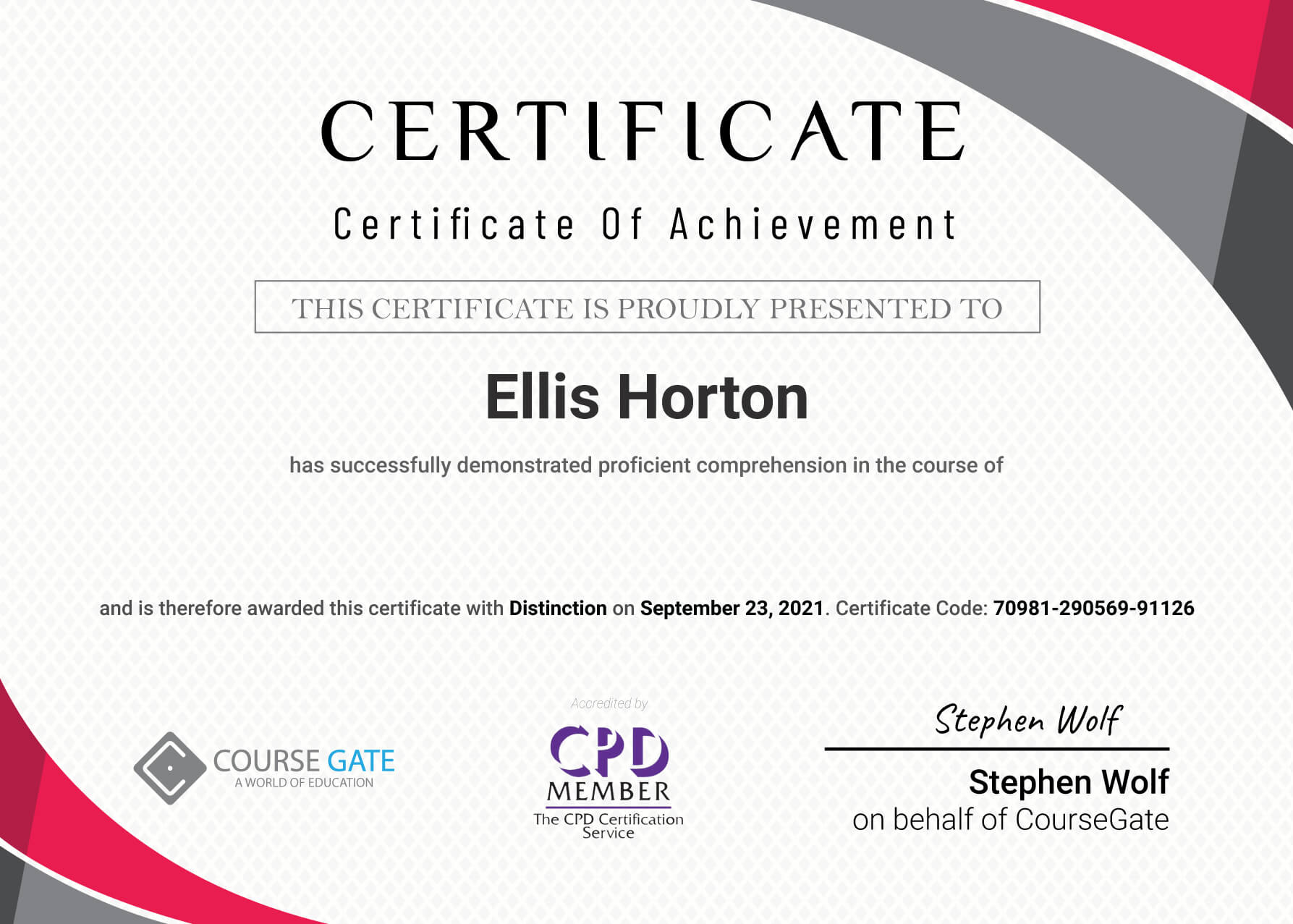 Educational Psychology Course