Description
Internal Audit Skills Training Course is suitable for anyone aspiring to start working in internal audit. This course will also help anyone looking to learn in-depth about the responsibilities of an internal auditor at work. You can add this qualification to your CV. You'll be able to download your certificate instantly without any cost after completing the Internal Auditor Course.
To make this course more accessible for you, we have designed it for both part-time and full-time students. This course is packed into bite-size modules for your convenience. You can study at your own pace or become accredited within hours!
If you require support, our experienced tutors are always available to help you throughout the comprehensive syllabus of this course and answer all your queries through email.
Who is this Internal Auditor Course for?
Internal Auditor Course is suitable for anyone who wants to gain extensive knowledge, potential experience and professional skills in the related field. This course is CPD accredited so you don't have to worry about the quality.
Requirements
Our Internal Auditor Course is open to all from all academic backgrounds and there is no specific requirements to attend this course. It is compatible and accessible from any device including Windows, Mac, Android, iOS, Tablets etc.
CPD Certificate from Course Gate 
At the successful completion of the course, you can obtain your CPD certificate from us. You can order the PDF certificate for £9 and the hard copy for £15. Also, you can order both PDF and hardcopy certificates for £22.
Career path
This Course opens a new door for you to enter the relevant job market and also gives you the opportunity to acquire extensive knowledge along with required skills to become successful. You will be able to add our qualification to your CV/resume which will help you to stand out in the competitive job industry.
Course Curriculum
Mastering the Five Levels of Audit Skills
Module 01: How to Get the Most from This Course

00:35:00

Module 02: Techniques for Planning Useful Audits

00:30:00

Module 03: Techniques for Detailed Risk and Control Assessment

00:40:00

Module 04: Testing and Sampling Techniques

00:30:00

Module 05: Documentation and Issue Development

00:40:00

Module 06: Core Competencies You Need as an Auditor

00:30:00

Module 07: Techniques for Managing the Audit Team

00:30:00

Module 08: Techniques for Managing the Constituent Relationship

00:40:00

Module 09: Auditing

00:05:00

Module 10: Internal Audit

00:05:00

Module 11: The Audit

00:05:00

Module 12: Audit Checklist

00:05:00

Module 13: Conducting an Audit

00:05:00

Module 14: Noncompliance and Corrective Action

00:05:00

Module 15: Audit Closing

00:05:00

Mock Exam
Mock Exam – Internal Audit Skills Training Course

00:20:00

Final Exam
Final Exam – Internal Audit Skills Training Course

00:20:00

Certificate and Transcript
Order Your Certificates or Transcripts

00:00:00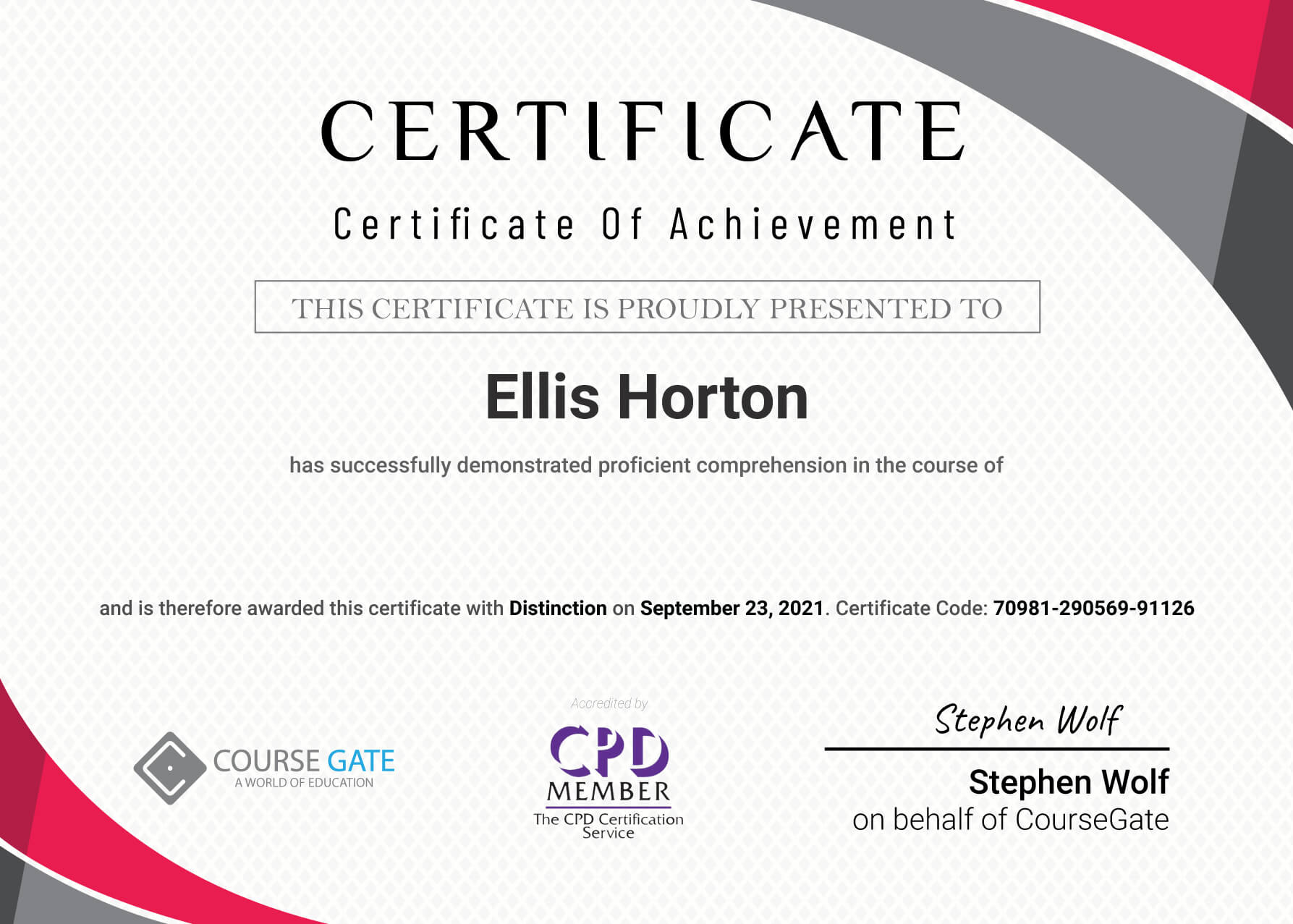 Internal Audit Skills Training Course