Fast-track your career with this Certificate of Achievement and boost your professional skills with the Leadership & Management Diploma.
In this course, you will receive practical training in all areas of leadership and management, covering fundamental topics such as goal setting, time management, self-esteem, and body language. In addition, you will learn effective communication, develop essential management skills, and explore strategies for critical thinking and team-building.
This course is ideal for those who want to reach the next level in their career in a more senior role or those in management who want to lead teams more efficiently. Completing our leadership and management diploma program equips you with practical task management skills that ensure optimal productivity within your department or organisation.
Learning Objectives
The kinships and differences between Leadership & Management

Why a business requires both management and leadership figures to succeed

Having a fair perspective that is free from bias or prejudice

Tips and techniques for productive employee motivation

The sense of responsibility and the connection between leadership and workforce performance

The purpose of proactive change management in the workplace

A complete view of the needs and aspirations of the employees

Organising and chair meetings and interviews, elite delegates

Advanced interpersonal communication skills and other soft skills

Becoming a successful leader and know different leadership styles

Developing professional-level workplace conflict resolution skills and problem-solving skills
Who is This Course for?
This endorsed Diploma in Leadership & Management is ideal for professionals looking to develop and accelerate their career in any business environment. Our online courses are specially designed for distance learning, offering flexible virtual classroom modules that you can study at your own convenience. Increase your chances of working for a top organisation, or take steps to set up your very own business. Business owners, entrepreneurs and managers at all levels will benefit from the expert training material provided in this course.
Entry Requirement:
This course is available to all learners, of all academic backgrounds.

Learners should be aged 16 or over to undertake the course.

Good understanding of English language, numeracy and ICT are required to attend this course.
Endorsement
This course has been endorsed by the Quality Licence Scheme for its high-quality, non-regulated provision and training programmes. This course is not regulated by Ofqual and is not an accredited qualification. Your training provider will be able to advise you on any further recognition, for example progression routes into further and/or higher education. For further information please visit the Learner FAQs on the Quality Licence Scheme website.
Certificate of Achievement
Endorsed Certificate of Achievement
At the successful completion of the course, the learners can order an endorsed certificate of achievement by paying the fee of £108. There is an additional £10 delivery charge for international students.
Certificate of Completion from Course Gate
At the successful completion of the course, you can obtain your CPD certificate from us. You can order the PDF certificate for £4.99 and the hard copy for £9.99. Also, you can order both PDF and hardcopy certificates for £12.99.
Career Path
This Leadership & Management Diploma provides a stepping stone to work your way up to becoming a successful business owner. Career opportunities and roles in the field include:
Team Leader

Manager

Controller

Principal

Assistant Manager

Executive

Director

Coordinator

President

Administrator

Controller

Officer
Course Curriculum
Module 1: Introduction to Leadership
Module 01: Introduction to Leadership

00:25:00

Assessment Module 1
Module 01 Final Quiz Exam – Leadership & Management

00:10:00

Module 2: Inspiration and Leadership
Module 02 : Inspiration and Leadership

00:20:00

Assessment Module 2
Module 02 Final Quiz Exam – Leadership & Management

00:10:00

Module 3: Setting Goals and Time Management
Module 03: Setting Goals and Time Management

00:35:00

Assessment Module 3
Module 03 Final Quiz Exam – Leadership & Management

00:10:00

Module 4: Body Language and Effective Communication
Module 04: Body Language and Effective Communication

00:45:00

Assessment Module 4
Module 04 Final Quiz Exam – Leadership & Management

00:10:00

Module 5: Self-Esteem and Assertiveness Skills
Module 05: Self Esteem and Assertiveness Skills

00:16:00

Assessment Module 5
Module 05 Final Quiz Exam – Leadership & Management

00:10:00

Module 6: Business Management and Corporate Behaviour
Module 06: Business Management Corporate Behaviour

00:45:00

Assessment Module 6
Module 06 Final Quiz Exam – Leadership & Management

00:10:00

Module 7: Meeting Management
Module 07: Meeting Management

01:30:00

Assessment Module 7
Module 07 Final Quiz Exam – Leadership & Management

00:10:00

Module 8: Project Management
Module 08: Project Management

00:40:00

Assessment Module 8
Module 08 Final Quiz Exam – Leadership & Management

00:10:00

Module 9: Risk Management
Module 09: Risk Management

00:15:00

Assessment Module 9
Module 09 Final Quiz Exam – Leadership & Management

00:10:00

Module 10: Team Work and Team Building
Module 10: Team Work Team Building

00:50:00

Assessment Module 10
Module 10 Final Quiz Exam – Leadership & Management

00:10:00

Module 11: Performance Management
Module 11: Performance Management

00:55:00

Assessment Module 11
Module 11 Final Quiz Exam – Leadership & Management

00:10:00

Module 12: Critical Thinking: Implications for Leadership
Module 12: Critical Thinking Implications for Leadership

00:40:00

Assessment Module 12
Module 12 Final Quiz Exam – Leadership & Management

00:10:00

FREE eBook & Templates
FREE eBook & Templates

Unlimited

Order Your Certificate
Order Your Certificate QLS

00:00:00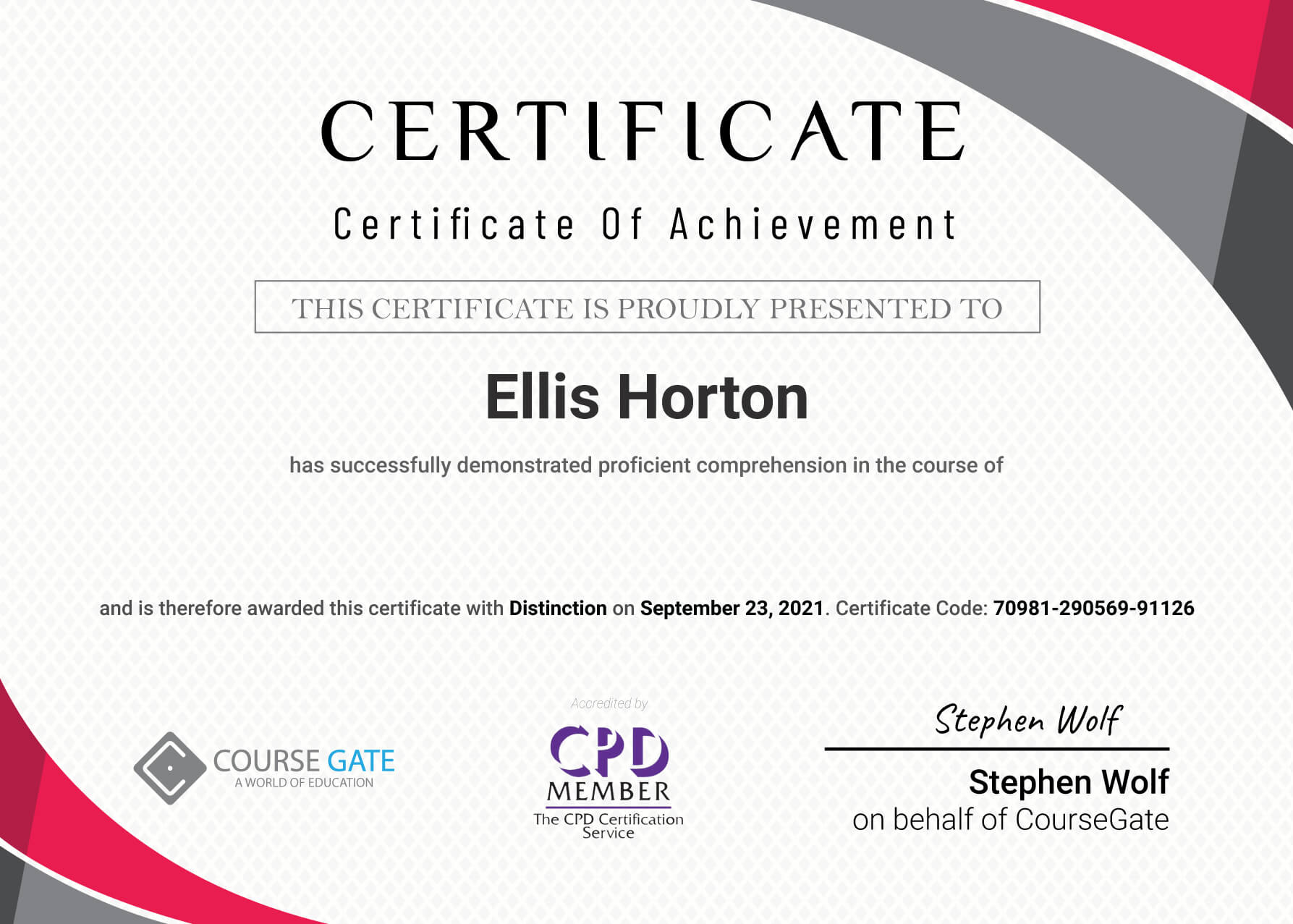 Leadership & Management Diploma