Overview:
When you employ excellent marketing methods, you attract more customers and make more sales. Our ultimate Marketing Strategy for your Business will guide you through developing a solid marketing strategy for a successful business.
Through effective marketing, you can promote your brand to the right customers and maximise sales. However, it's imperative to know your market position before you create a brand for your business. And this Marketing Strategy for your Business course will guide you through the activities involved in determining a business's market position and understanding a brand's defined goals. On top of that, the training will provide step-by-step instructions on developing a solid brand message that attracts the right customers to your business. Finally, you'll discover the steps involved in customer journey mapping and setting a marketing budget.
Enrol now and learn to create the best marketing plan to drive business growth.
Please note: Our Marketing Strategy for your Business course only gives you the theoretical knowledge to excel in this field. This course doesn't entitle you to practise as a professional in this specific field.
Learning Objectives
Learn about target audiences and buyer personas

Be able to understand your brand's defined goals

Learnt to develop KPIs to achieve your goals

Understand what is the customer journey in marketing 

Know about the sales funnel stages

Familiarise yourself with the channel selection process

Be able to manage your marketing budget
Who is this Course for?
This Marketing Strategy for your Business is ideal for aspiring professionals who wish to gain the relevant skills and knowledge to fast track their careers. It is for those who have little or no knowledge of creating a marketing strategy or those who are new to the field and want to test their skills and knowledge. There are no entry requirements for this course. However, an eye for detail and a creative mind is essential.
Entry Requirement
This course is available to all learners of all academic backgrounds.

A good understanding of the English language, numeracy, and ICT are required to attend this course.
CPD Certificate from Course Gate 
At the successful completion of the course, you can obtain your CPD certificate from us. You can order the PDF certificate for £4.99 and the hard copy for £9.99. Also, you can order both PDF and hardcopy certificates for £12.99.
Career Path
On successfully completing the Marketing Strategy for your Business course, learners can progress to a more advanced program from our course list. Career opportunities in this field include freelancing or working in-house, within a range of professional settings, with the opportunity to earn a high salary. Related professions in this industry include:
Digital Marketer 

Marketing Manager

Marketing Analyst

Sales Manager
Course Curriculum
Welcome
Welcome

00:01:00

Strategic Outline: Where are we now?
Your business: The Marketplace and your business's position in it.

00:02:00

Define your brand messaging

00:02:00

Audience and personas?

00:05:00

Strategic Outline: Where do we want to be?
Defining your objectives

00:02:00

Outline your KPI's and Measurement

00:04:00

Its time to Go to Market
Funnel stages for your business

00:04:00

Your customer's journey

00:02:00

Channel Selection

00:03:00

Plan your tactics

00:02:00

Go To Market Plan

00:03:00

Budget

00:02:00

Ensure success
Looking for risks and pivot indicators

00:03:00

Implement measurement and tracking tools

00:01:00

Revisit KPI's

00:02:00

Certificate and Transcript
Order Your Certificates or Transcripts

00:00:00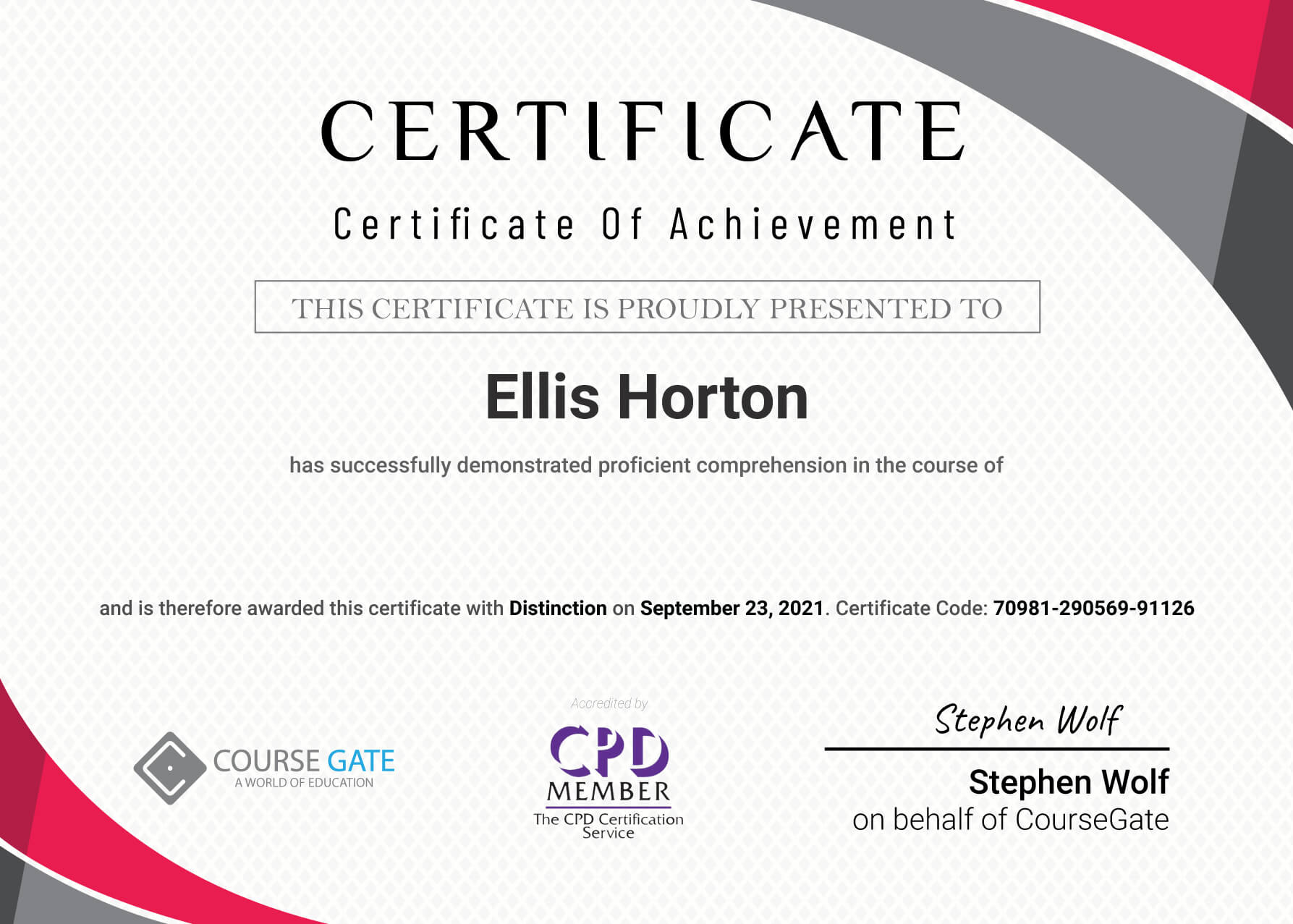 Marketing Strategy for your Business