Overview:
Presenting Nursing Assistant Training course, one of our best-selling courses that will provide you with the essential skills and knowledge for the healthcare field. You will fit for any stage in the nursing assistant to deliver care for patients to ensure their wellbeing and safety.
The role of Nursing Assistants in the UK's Healthcare system is way significant and respectful. This course brings an opportunity to you to be a part of this tradition by taking this precious course. The core value and responsibilities that you will learn from the course will make the patients feel secured and satisfied.
With this course, you will be guided through patient management, critical medical procedures, nutritional requirements, and infection control. Each of these aspects would be carried out by masterclasses.
By getting enrolled in the Nursing Assistant Training Course, you can boost the energy and the possibility and your career prospect to secure your position in the UK's Healthcare system.
Please note: Our Nursing Assistant Training course only gives you the theoretical knowledge to excel in this field. This course doesn't entitle you to practise as a professional in this specific field.
Learning Objectives
Learn the fundamental skills you require to be an expert
Explore different techniques used by professionals
Find out the relevant job skills & knowledge to excel in this profession
Get a clear understanding of the job market and current demand
Update your skills and fill any knowledge gap to compete in the relevant industry
CPD accreditation for proof of acquired skills and knowledge
Who is this Course for?
This Nursing Assistant Training is ideal for nurses, therapists, Nany Caretakers,  even personal trainers who wish to gain the relevant skills and knowledge to fast-track their careers. It is for those who have little or no knowledge of the principles of Nursing Assistants or those who are new to the field and want to test their skills and knowledge. There are no entry requirements for this course; however, an eye for detail and a creative mind are essential.
Entry Requirement
Anyone interested in learning more about this subject should take this Nursing Assistant Training course. This course will help you grasp the basic concepts as well as develop a thorough understanding of the subject.
The course is open to students from any academic background, as there is no prerequisites to enrol on this course. The course materials are accessible from an internet enabled device at anytime of the day.
CPD Certificate from Course Gate
At the successful completion of the course, you can obtain your CPD certificate from us. You can order the PDF certificate for £4.99 and the hard copy for £9.99. Also, you can order both PDF and hardcopy certificates for £12.99.
Career path
On successful completion of the Nursing Assistant Training , learners can progress to a more advanced program from our course list. Career opportunities in this field include freelancing or working in-house, within a range of professional settings, with the opportunity to earn a high salary. Related professions in this industry include:
Travel nurses
Nurse-midwives
Nurse anaesthetists
Case management nurses
Forensic nurses
Informatics nurse specialists
Course Curriculum
Module 1: Introduction to Nursing
Introduction to Nursing

00:15:00

Module 2: Working in Different Healthcare Settings
Working in Different Healthcare Settings

00:15:00

Module 3: Legal, Standards and Professional Aspects of Ethical Practice: Part – 1
Legal, Standards and Professional Aspects of Ethical Practice: Part – 1

00:50:00

Module 4: Legal, Standards and Professional Aspects of Ethical Practice: Part – 2
Legal, Standards and Professional Aspects of Ethical Practice: Part – 2

00:48:00

Module 5: Effective Communication in Nursing
Effective Communication in Nursing

00:47:00

Module 6: Health and Safety in Nursing
Health and Safety in Nursing

00:47:00

Module 7: Hygiene in Nursing
Hygiene in Nursing

00:30:00

Module 8: Infection Control
Infection Control

00:57:00

Module 9: Asepsis in Nursing
Asepsis in Nursing

00:16:00

Module 10: Medication Administration in Nursing
Medication Administration in Nursing

00:18:00

Module 11: Understanding the Immune System in Nursing
Understanding the Immune System in Nursing

00:26:00

Module 12: Rest and Sleep Management in Nursing
Rest and Sleep Management in Nursing

00:17:00

Module 13: Mobility and Immobility Issues of Patients in Nursing
Mobility and Immobility Issues of Patients in Nursing

00:15:00

Module 14: Pain Management for Nurses
Pain Management for Nurses

00:22:00

Module 15: Nutrition in Nursing
Nutrition in Nursing

00:23:00

Module 16: Fluid and Electrolyte Balance
Fluid and Electrolyte Balance

00:21:00

Module 17: Assisting with Elimination
Assisting with Elimination

00:28:00

Module 18: Oxygenation in Nursing
Oxygenation in Nursing

00:28:00

Certificate and Transcript
Order Your Certificates or Transcripts

00:00:00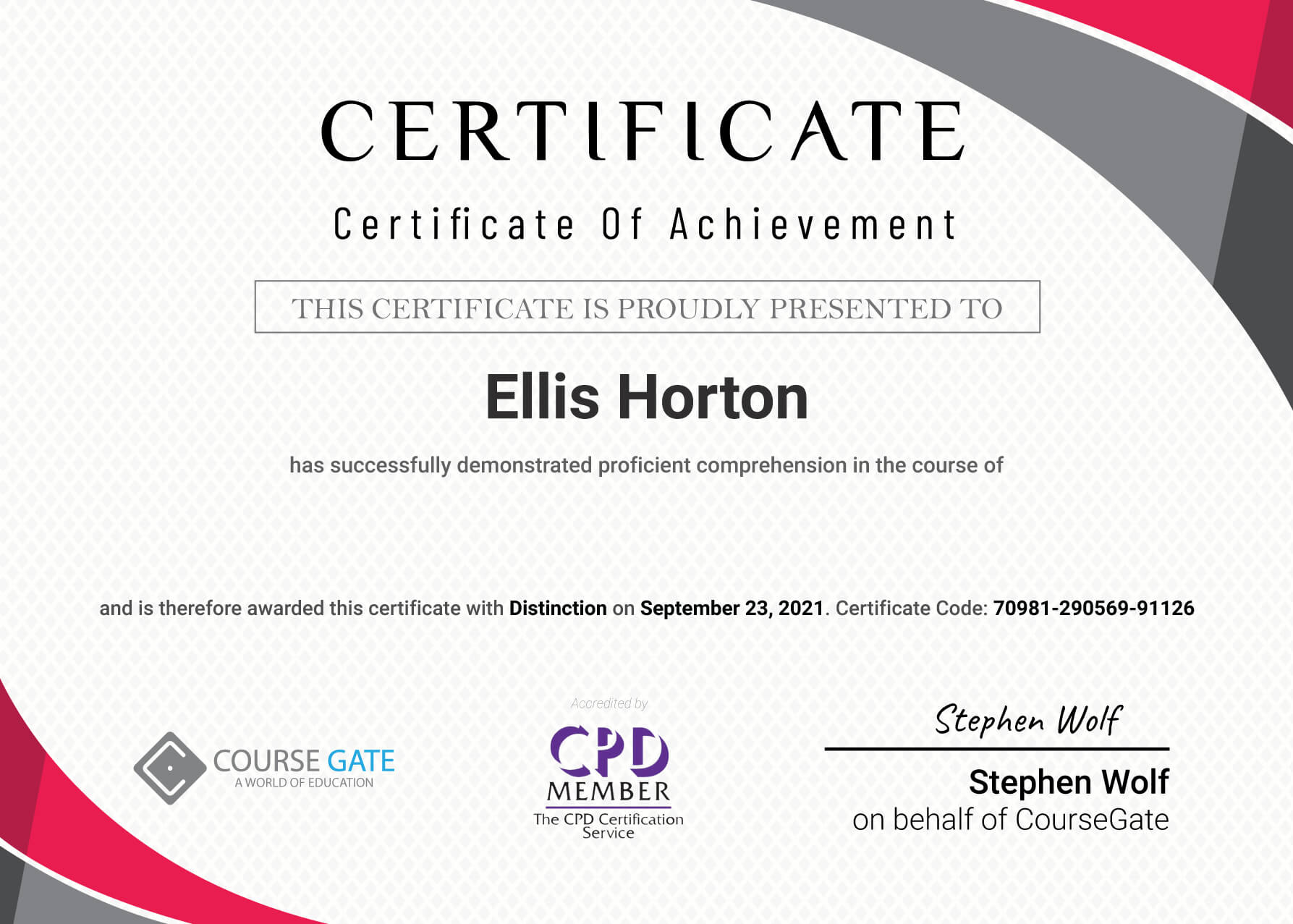 Nursing Assistant Training