Overview:
Create your custom magazine or blog with Wix by taking this Online Magazine or Blog Website Wix Course. Get to know about the exciting Wix blogging features and create mesmerising online magazines or blogs.
If you wish to create stunning online blogs but don't have any web skills, this Online Magazine or Blog Website Wix course is the only thing you need. The course will teach you how to create, edit and publish your blog on Wix. From the valuable lessons, you'll learn how to set up your site and choose your fonts and colours and add the Wix blog to your site. Then, the training will take you through customising website elements and creating a pop-up menu using Lightboxes. Finally, you'll know how to connect your articles to your elements to make them appear on every page.
Please note: Our Online Magazine or Blog Website Wix course only gives you the theoretical knowledge to excel in this field. This course doesn't entitle you to practise as a professional in this specific field.
Learning Objectives
Learn the fundamental skills you require to be an expert
Explore different techniques used by professionals
Find out the relevant job skills & knowledge to excel in this profession
Get a clear understanding of the job market and current demand
Update your skills and fill any knowledge gap to compete in the relevant industry
CPD accreditation for proof of acquired skills and knowledge
Who is this Course for?
Whether you are a beginner or an existing practitioner, our CPD accredited Online Magazine or Blog Website Wix course is perfect for you to gain extensive knowledge about different aspects of the relevant industry to hone your skill further.
It is also great for working professionals who have acquired practical experience but require theoretical knowledge with a credential to support their skill, as we offer CPD accredited certification to boost up your resume and promotion prospects.
Entry Requirement
Anyone interested in learning more about this subject should take this Online Magazine or Blog Website Wix course. This course will help you grasp the basic concepts as well as develop a thorough understanding of the subject.
The course is open to students from any academic background, as there is no prerequisites to enrol on this course. The course materials are accessible from an internet enabled device at anytime of the day.
CPD Certificate from Course Gate
At the successful completion of the course, you can obtain your CPD certificate from us. You can order the PDF certificate for £4.99 and the hard copy for £9.99. Also, you can order both PDF and hardcopy certificates for £12.99.
Career path
The Online Magazine or Blog Website Wix will help you to enhance your knowledge and skill in this sector. After accomplishing this course, you will enrich and improve yourself and brighten up your career in the relevant job market.
Course Curriculum
Introduction
Introduction

00:01:00

Getting started
Set up your site, formatting fonts and selecting a colour palette

00:07:00

Add the Wix Blog to Your Site

00:02:00

Start designing
Adding a custom header strip with parallax

00:10:00

Creating the 1st custom blog element

00:07:00

Creating the 2nd custom element

00:06:00

Adding a Wix blog element

00:06:00

Pop-Up Menu Creation
Pop-Up Menu creation using Wix Lightboxes

00:06:00

Connecting your articles to your elements to make them visible.
Creating Category Pages

00:03:00

Connect the blog to custom elements

00:05:00

Final Connections

00:09:00

Certificate and Transcript
Order Your Certificates or Transcripts

00:00:00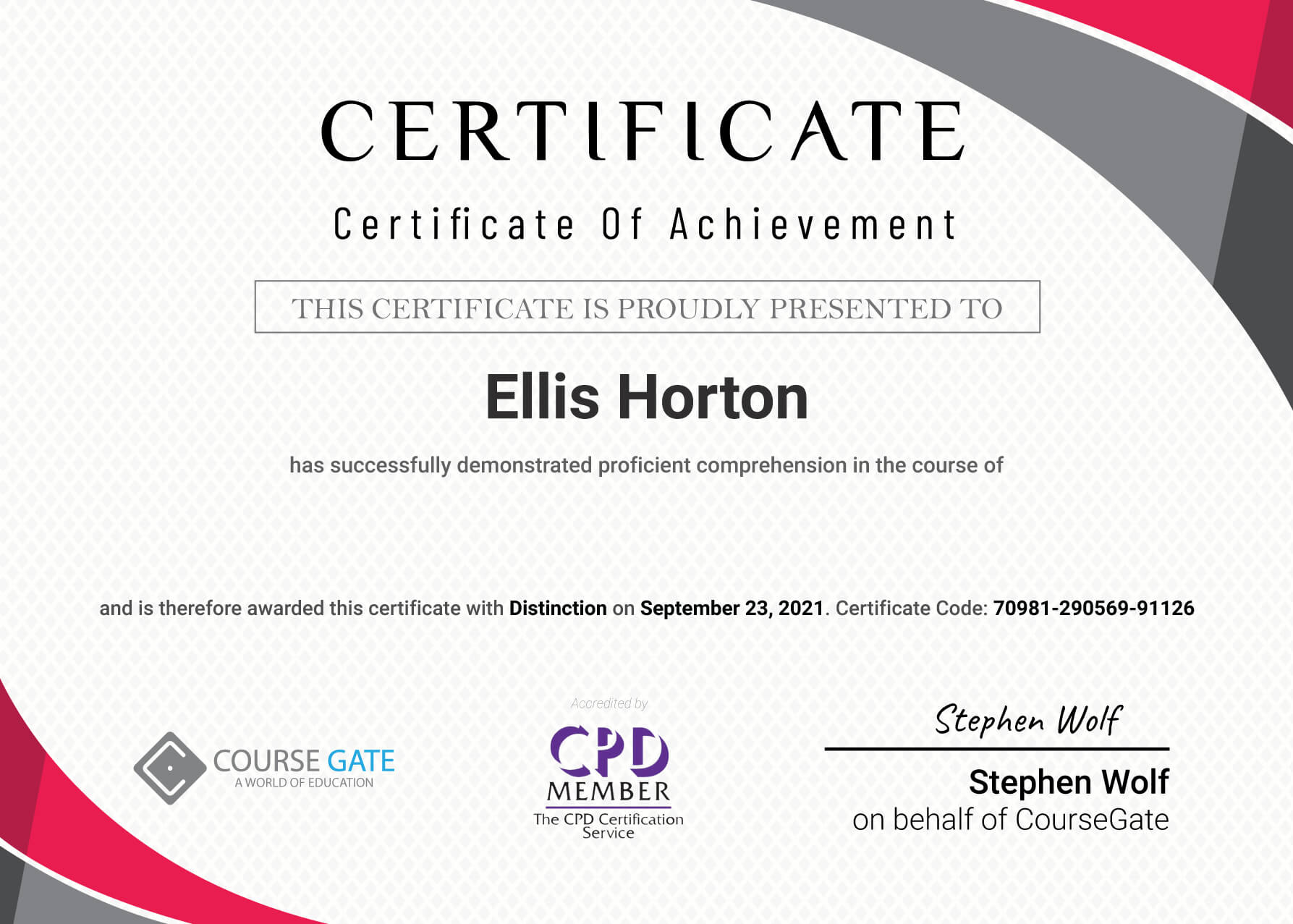 Online Magazine or Blog Website Wix