Enrolling in this Teaching English Professional Training course will provide you with the opportunity for serving the purpose of education in educational settings. You will learn everything about teaching English, including creating a lively and enlightening study plan that helps students to expand their lexical skill, understand different grammatical structures, and improve their creative writing skills, and explore what it takes to enter in teaching industry and thrive as a qualified teacher.
The course modules also look at multiple techniques that help students efficiently apprehend the complicated linguistic and grammatical concepts with high-quality learning materials.
Who is this course for?
Teaching English Professional Training is suitable for anyone who wants to gain extensive knowledge, potential experience and professional skills in the related field. This course is CPD accredited so you don't have to worry about the quality.
Requirements
Our Teaching English Professional Training is open to all from all academic backgrounds and there are no specific requirements to attend this course. It is compatible and accessible from any device including Windows, Mac, Android, iOS, Tablets etc.
CPD Certificate from Course Gate 
At the successful completion of the course, you can obtain your CPD certificate from us. You can order the PDF certificate for £9 and the hard copy for £15. Also, you can order both PDF and hardcopy certificates for £22.
Career path
This course opens a new door for you to enter the relevant job market and also gives you the opportunity to acquire extensive knowledge along with required skills to become successful. You will be able to add our qualification to your CV/resume which will help you to stand out in the competitive job industry.
Course Curriculum
Introduction
Introduction

FREE

00:06:00

Studying top tips
Sentence types

00:04:00

Connectives

00:02:00

Connectives contrast

00:02:00

Paragraph

00:02:00

Comprehension

00:04:00

Figurative language

00:05:00

Adjectives

00:04:00

Adverbs

00:02:00

Adverbs 2

00:02:00

Synonyms

00:01:00

It's and its

00:02:00

There, They're and Their

00:02:00

Certificate and Transcript
Order Your Certificates or Transcripts

00:00:00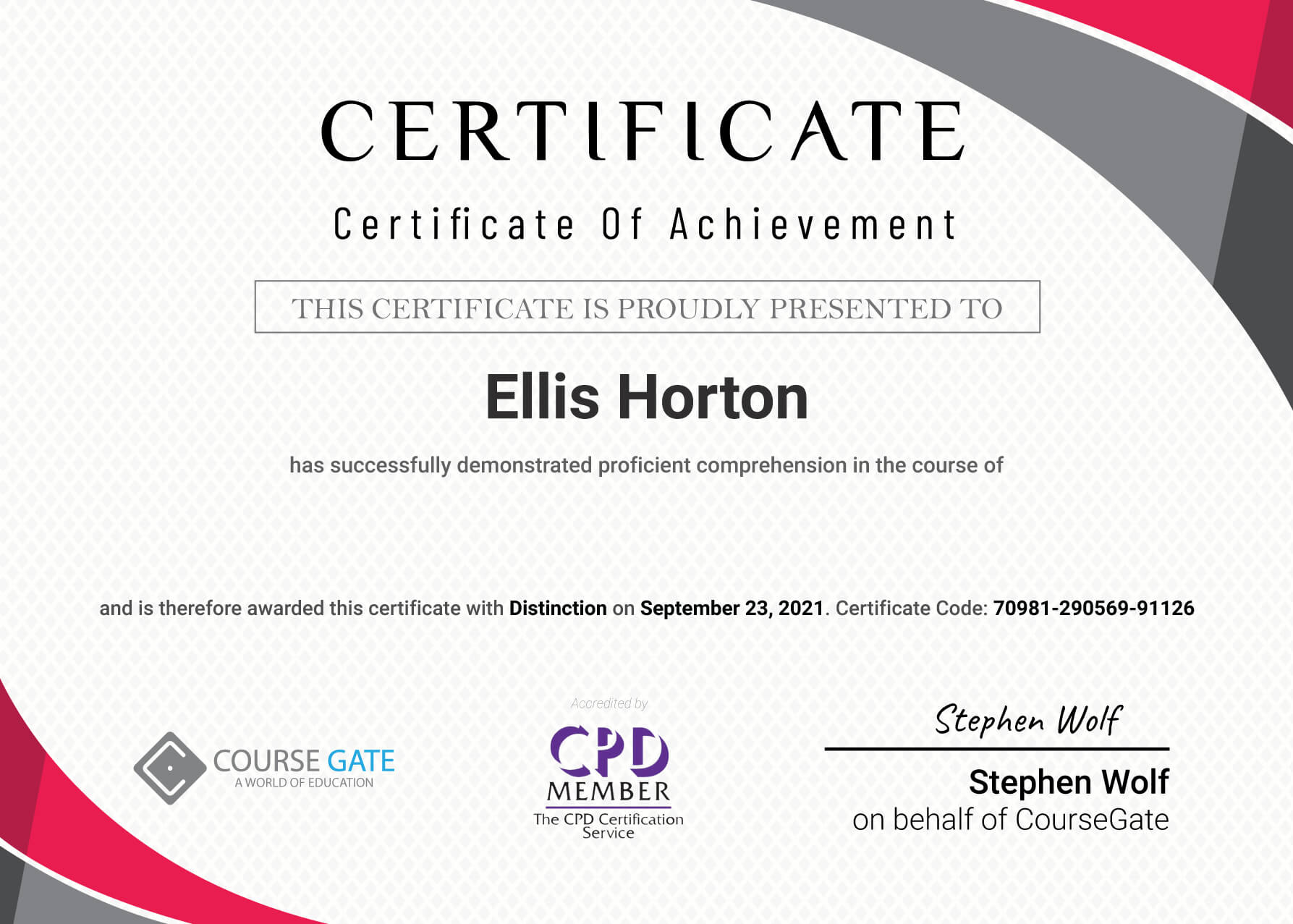 Teaching English Professional Training
Course Reviews
5 stars

1

4 stars

0

3 stars

0

2 stars

0

1 stars

0